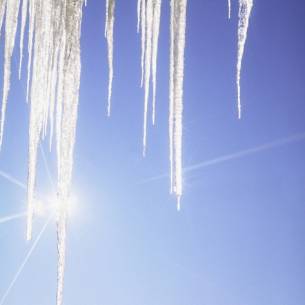 Future energy price cuts could be delayed as firms pay more for the power they sell us thanks to freezing temperatures and increasing demand.
All the big six energy providers reduced gas and electricity prices in some form at the beginning of the year. But the current cold snap has seen wholesale prices - what energy companies pay for gas and electricity - shoot up.
With more cold weather due this weekend, energy experts say further price drops in the near future could be unlikely.
We asked two energy experts to give us their views.
Mark Todd, from price comparison site Energyhelpline, says: "An increase in demand has already started to have an effect on wholesale prices, with prices beginning to creep up in January.
"If this cold snap continues we're unlikely to see any price cuts this month at least. However, as wholesale prices are still way down compared to last summer, we would expect small reductions in bills this spring or summer."
But he continues: "If the weather continues to be very cold, or suddenly heats up, this could change."
'Check on vulnerable relatives'
Andrew Horstead, risk analyst at energy and carbon specialist Utilyx, says: "The freezing temperatures and surging demand have caused UK wholesale gas and power prices to soar, with strong gains seen in equivalent European contracts.
"Most of the gains have been focused on prices for immediate or short term delivery, and serve as a timely reminder about the UK's reliance on imported gas.
"Up until now the winter has been exceptionally mild and there is plenty of gas in storage to see us through the cold spell. Retail prices are therefore unlikely to be affected. But if forward contracts remain at a premium for an extended period, this could significantly reduce the prospect of another round of price cuts."
Todd adds consumers should check on any vulnerable relatives and friends over the cold period to check that they are using heating. He also urges people to consider switching energy tariffs if they're not already on the cheapest deal.