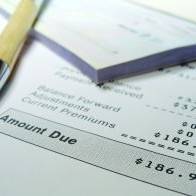 British Gas will add a comparison table of its tariffs to its bills from April, so customers know whether they can save money by switching to another of its products.
However, the tables will not include deals from other suppliers which may be cheaper (see the Cheap Gas and Electricity guide for how to find the top tariffs).
The move comes after pressure from the Government to ensure energy suppliers encourage users to switch to better rates.
British Gas's annual statements go out throughout the year, so by April 2013 all nine million of its 'credit' customers will have received the new tables.
The remaining one million customers, who are on pre-payment meters, won't be given comparisons.
Statements will show in pounds and pence the amount of energy used in the previous year, the forecast for the next six months, and based on that estimate, what they would pay on another tariff.
The energy giant promises to include all its tariffs in the comparison so consumers will know the cheapest.
'Applauded'
Martin Lewis, MoneySavingExpert.com creator, says: "Energy bill differentials in the UK are a disgrace.
"The fact one person can pay £300 a year more than someone else for the same gas, electricity, even from the same company, because they don't understand or are confused by pricing is a sham.

"Therefore, British Gas should be applauded for this step. Hopefully, when people see that they're paying £100s more than necessary, even within one company's range, they'll be pushed into action.
"My slight worry is trust levels for energy companies are so low, some may not believe it.
"Even better would be that people do a cross-market comparison and find the ultimate price."
British Gas also says there will be clear information about end dates to deals and any cancellation fees.
Ian Peters, the firm's managing director of energy, says: "British Gas is the first energy supplier to adopt this very clear approach. If other energy suppliers follow our lead, even more customers will reap the benefit."