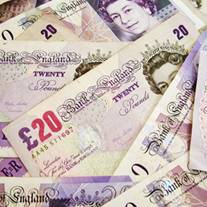 Every taxpayer is to receive a personal statement spelling out what the Government is spending their tax on.
Chancellor George Osborne is expected to use his Budget tomorrow to announce plans to issue annual personal tax statements from 2014-15.
Specimen statements prepared by the Treasury show someone on £25,200 a year sees £5,702 of their income go to the Exchequer in direct taxation.
Of that, the biggest slice goes on welfare, which accounts for £1,901, followed by £993 for health and £743 for education.
Interest payments on the national debt account for £363 – somewhat ahead of the £329 for defence and more than double the £153 for the police.
A total of £57 goes towards overseas aid, while £28 goes towards the cost of Britain's contribution to the European Union.
The statements are said to be part of the Government's drive to make the tax system simpler and more transparent.
A Treasury source says: "It is quite right people know how much tax they pay and what it is spent on."