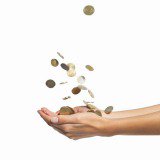 The Financial Ombudsman Service has moved to tackle the huge delays for consumers who reclaim mis-sold payment protection insurance (PPI) caused by the flood of cases it has to deal with.
It is on a huge recruitment drive, with 100 staff a month being added at present to handle PPI claims, with the aim of taking total staff numbers to over 2,500 by next year from the present figure of 1,800.
Key Points
Ombudsman recruiting heavily to tackle PPI delays
Plans to hire 100 staff a month
Receives over 1,000 PPI complaints every working day
The Ombudsman admitted last year it didn't have enough staff to deal with the huge logjam of cases it was sitting on.
Many consumers currently wait for up to a year to have their complaint settled. In the worst cases, it can take over two years (see the huge Ombudsman delays MSE News story).
The free arbitration service, which settles disputes between consumers and financial firms, gets over 1,000 complaints about PPI – to cover loan or card payments if you cannot work – every working day.
At the turn of 2011 it got about 400 complaints every working day.
Plans to cut backlog
Natalie Ceeney, chief executive of the service, said in a letter to MoneySavingExpert.com explaining the plans: "We have seen the number of PPI complaints rise significantly over recent months to the extent we are now receiving over 1,000 every working day.
"Our plans include significant expansion to our capacity so we can resolve 260,000 cases in the coming year.
"We are currently hiring over 100 new staff a month to focus on PPI."
Banks' defeat
Cases have been pouring in since banks lost a High Court case last year where they had attempted to derail plans to force lenders to automatically refund those mis-sold.
More than three million people are in line for compensation, expected to result in an overall bill of £9 billion as a result of the systemic mis-selling of the product for years.
Just under £2 billion of that was paid in 2011.
Consumers can only use the Ombudsman if they don't get a satisfactory response from their bank or other financial firm.