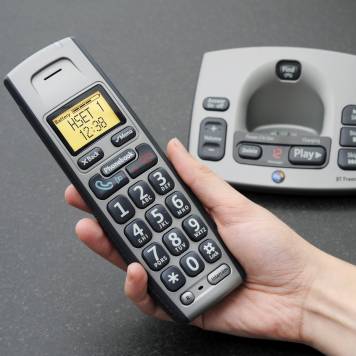 Landline and broadband costs could fall after the communications regulator said it would cap the price BT can charge rival firms for renting its lines to them.
Companies such as Primus, Sky and TalkTalk pay BT to use its lines and equipment before they can sell their services to households.
Regulator Ofcom hopes customers will benefit from these business-to-business price cuts, although inflation may reduce any gains.
Even BT prices could fall, as its customer-facing retail division pays rent to a wholesale unit, BT Openreach, which runs the lines and local exchanges.
A Ofcom spokeswoman says: "We expect these prices to lead to real-terms price reductions for consumers, as communications providers pass on savings to their landline and broadband customers."

Two types of prices will fall.
Local loop unbundling. BT Openreach currently charges £91.50 per year to host other firms' equipment at the local exchange. This will fall to £87.41 in April and will decrease again in April 2013 by the RPI inflation measure minus 5.9%. Where the change is only for broadband, the cost will fall from £14.70 a year to £11.92 in April, and again by the same formula in April.
Wholesale line rental. This is where another provider rents a line from BT. The price today is £103.68 per year, falling to £98.81 in April, and by RPI minus 7.3% in April 2013.

Archna Luthra, MoneySavingExpert.com consumer products analyst, says: "Any price cut is welcome and let's hope the retailers do pass on the wholesale savings.
"But in the grand scheme, these are piddly savings for consumers."