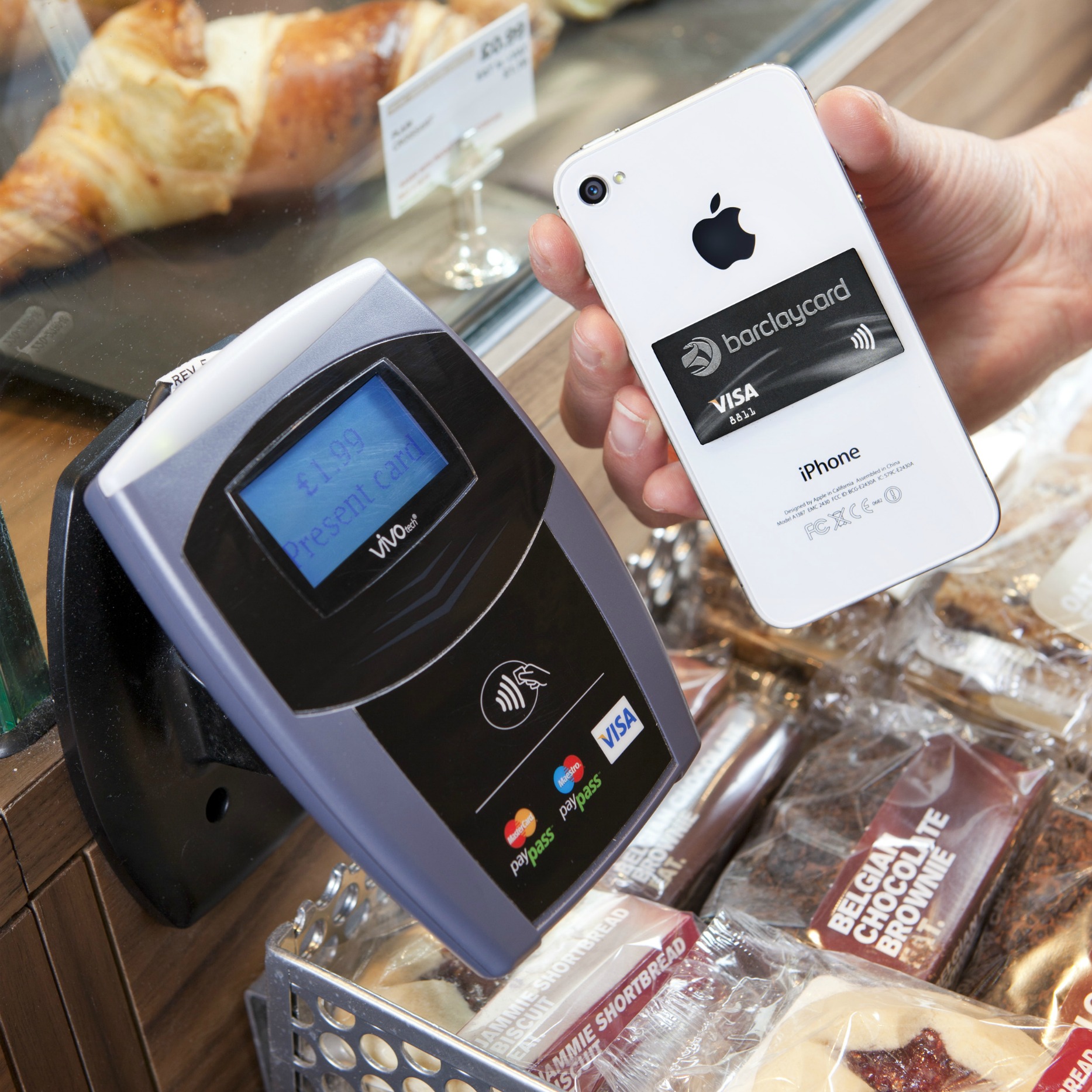 Millions of Barclaycard Visa credit card customers will be able to make "contactless" payments using a sticker attached to the back of their mobile phone which can be held against a reader.
The free Barclaycard PayTag can be fixed to the back of any object, although the idea is to stick it to a mobile phone as most people carry these around, and is around a third of the size of a normal card.
Key Points
Barclaycard introduces contactless PayTag
Will be available for Barclaycard Visa customers
Can be stuck on mobiles and used to pay for goods
The PayTag can then be used to make payments of £15 and under, rising to £20 in June, by being held over a payment terminal, without the need to sign or enter a PIN.
Barclaycard says the PayTag is essentially an additional card for Barclaycard accounts, and will work in the same way as a contactless payment card.
Concerns have been raised about the security of contactless bank cards, after a recent investigation suggested that people could have their details taken from a card in their pocket or wallet without their knowledge.
Those behind the new Barclaycard scheme insist it is "safe and secure" and emphasise that it comes with "the same 100% fraud protection as any Barclaycard".
How can I get one?
Barclaycard plans to roll out the scheme to customers later this year, saying that it will reach "millions" of customers. It doesn't know how many will take up the scheme but it says hundreds of thousands of customers will be offered the chance to take part in the coming weeks.
The provider says it will write to Barclaycard Visa customers who already use contactless cards first, offering them the chance to use a PayTag before the full roll out begins.
Barclaycard customers can also register their interest on its website so they'll be told when the PayTag is available to them.
Rise of contactless cards
There are more than 14 million contactless-enabled Barclaycards and Barclays debit cards.
Visa predicts the number of contactless point-of-sale terminals in the UK will rise by 50% to 150,000 this year.
Major retailers which offer, or are introducing, contactless payments include Waitrose, McDonald's, Boots, WH Smith and Tesco.
Louise Holmes, spokeswoman for comparison website Moneyfacts, describes the scheme as "an exciting, innovative way for cardholders to conduct transactions".
She says: "Millions of us carry mobile phones nowadays, so using our phones as a method of payment should prove popular with many consumers."