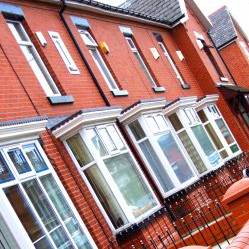 Another 54,000 mortgage holders will see their mortgage rate rise next month.
The Co-operative Bank today revealed all borrowers on its standard variable rate (SVR) — which most deals revert to after an introductory period — will see the rate jump from 4.24% to 4.74% on 1 May.
Affected customers include borrowers with a Britannia mortgage, as the former building society is now part of the Co-op.
The rise will add £490 a year to payments on a £150,000 repayment mortgage which has 20 years remaining.
This is the latest in a lengthening line of SVR rises due next month. Halifax is raising its SVR for 850,000 borrowers from 3.5% to 3.99% on 1 May.
Another 30,000 Clydesdale/Yorkshire Bank customers will see their SVR jump from 4.59% to 4.95% on the same day.
Meanwhile, 200,000 RBS customers with an offset mortgage will pay a standard rate of 4% in May, up from 3.75%, though many of those saw that rise in March.
All the lenders mentioned blame the increased cost of funding mortgages.
What can you do?
Borrowers with any of the banks above are free to leave if they can find a better deal elsewhere.
None will be subject to an early repayment charge on their standard mortgage balance.
However, it is tough to get a mortgage now. Only those with a good credit record and who have enough equity in their property will be able to switch.
If you have no choice but to swallow the increased rates, use our Free Budget Planner tool to help keep spending in check after the rise.