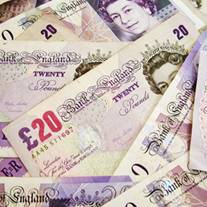 MoneySavingExpert.com and lobby group Which? have joined forces to increase awareness of how easy it is for consumers to reclaim mis-sold payment protection insurance (PPI) for free.
The intention is to tackle, head-on, unscrupulous claims management firms who exploit consumers wanting to claim back their money.
There is still over £5bn in mis-sold PPI still to be claimed, so the stakes are huge (see our PPI Reclaiming guide).
MoneySavingExpert.com creator Martin Lewis says: "We're at crisis point now. Scarily, almost £2bn could end up in claims firms' coffers, rather than people's pockets. Often all these firms do is send out similar template letters to the ones we give for free.
"Worse still, the huge cash generated means their adverts are everywhere. That's why Which? and MoneySavingExpert.com, who together have helped thousands reclaim PPI for free, are teaming up to get a simple message out: you don't need to pay to reclaim, you can do it yourself and keep all of your cash for free. In most cases, it's easy."
MoneySavingExpert.com and Which? will:
Call a 'PPI Summit' on Monday 23 April with all the major banks and credit card providers as well as the financial regulator, the Financial Services Authority, who have all agreed to attend. The aim is to get all parties working together to help people get back the money they are owed and to help restore trust in the PPI claims process. A separate meeting will be arranged with representatives of claims management companies.
Launch a radio advertising campaign to raise public awareness that they can easily reclaim for free (listen to the ad here).
Millions of people have been mis-sold PPI, but up to a billion pounds has already gone to claims management companies. Many consumers don't realise there are simple, easy-to-follow steps to reclaim for free.
With an average payout of £2,750, and CMCs taking a fee of 25% plus VAT as standard, consumers could pay £825 for something they could easily do themselves.
'Don't get robbed twice'
Which? executive director Richard Lloyd says: "It's encouraging that the banks are going to work with us to help put this situation right and help their consumers reclaim mis-sold PPI.
"We need the Government to speed up regulation of claims management companies. It's a scandal so many CMCs have been ripping off consumers who don't realise there are simple steps they can take to claim back their money themselves.
"We're saying to people today: don't get robbed twice."
Sarah Brooks, director of financial services at lobby group Consumer Focus says: "We welcome this initiative. We want to see compensation money going back to the consumers who were mis-sold, not into the pockets of firms trying to cash-in."