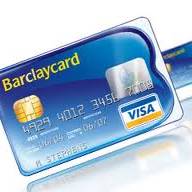 Barclaycard Freedom customers have two months to use up their points, after the credit card giant announced plans to replace its loyalty scheme with two new programmes.
Customers won't be able to earn points after 21 June, and they have until 26 July to redeem their 'Reward Money'.
Any outstanding balance will be credited to cards by the end of September.
Unused Reward Money will be paid back automatically to most customers – as long as they've used their card in the last six months and have a balance of £3 or more.
Any customers who have not used their card in the last six months, or have a balance of less than £3, will have to contact Barclaycard directly for a refund.
How does the scheme work?
Barclaycard Freedom currently allows users to earn Reward Money when they make purchases using certain Barclaycards at participating retailers, which include Pizza Express, Yo Sushi and LA Fitness.
For every £1 spent, they usually earn 1p in Reward Money, which can be used to pay for purchases at selected stores. £1 in Reward Money is the equivalent of £1 in sterling.
A Barclaycard statement says: "Later this year we will be launching two new programmes.
"They will also have easy options to redeem any rewards earned. Before we can launch these, we will be making some changes that will impact how customers currently earn and redeem Barclaycard Freedom Reward Money."
Barclaycard Freedom is not the best loyalty programme, and is beaten by the top cashback cards.
Barclaycard won't say what the two new schemes will look like yet.