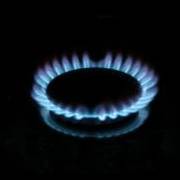 Households are being warned of more energy price hikes after British Gas owner Centrica said its costs were continuing to rise.
The UK's biggest energy supplier dropped its standard electricity tariff by 5% in January after big increases in both gas and electricity bills over the summer.
But it says today the trend for retail energy costs "remains upwards", with wholesale gas prices 15% higher for next winter and other costs set to add £50 to the cost of supplying the average household this year.
A round of price reductions by the UK's major suppliers earlier this year was not enough to offset price hikes over previous months, and utility bills have contributed to the rising cost of living which is squeezing households.
British Gas, which has 15.9 million residential customers, increased gas bills by 18% and electricity by 16% in August.
As well as the rise in wholesale gas prices, Centrica adds it is battling with higher costs for transport and distribution, metering, environmental levies and social costs.
Mark Todd, director at price comparison site Energyhelpline.com, says: "This is the starkest warning yet that consumers will be faced with some hefty bill increases later this year.
"From what we are hearing, other suppliers are feeling similar pressures, so further price rises across the board are very possible.
"Historically, the most common time for suppliers to up their prices is from July until September so we could actually see price hikes much before the winter."