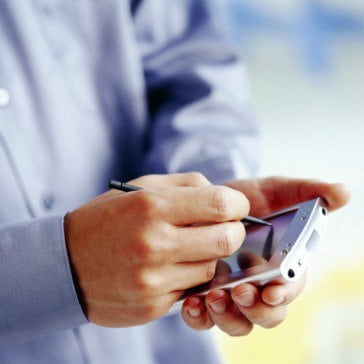 Using the mobile internet in another European Union country will become cheaper from July, after the European Commission announced new price caps on the amounts providers can charge.
Providers will only be able to charge €0.70 per megabyte of data from 1 July, cutting the cost of using the internet on iPhones, BlackBerrys, Androids and other phones and tablets, such as the iPad.
There is presently no cap on what operators can charge per megabyte of mobile data, which includes services like maps and social networks, but they must limit overall usage to €50 unless otherwise requested.
A megabyte can easily be used up browsing just a few web pages.
Further cuts will see the cost of roaming for data, as well as calls and texts, slashed further in 2013 and again in 2014, after which mobile networks in other EU countries will be able to compete for your custom.
The cost of calls and texts will also fall slightly at the same time, but it is the data cuts that are the big news given users can rack up huge charges, often unwittingly. This is also the first ever cap per megabyte.
The European Commission says this summer's price caps for mobile data roaming could save a family of four €200 (£160) each year compared with 2009's prices, when downloading data cost more than €4 per megabyte from many operators.
Overall, the commission says the new regulations on mobiles – taking into account calls and texts as well as data – will mean customers will be charged just a quarter of the rate they would have been five years ago.
New price caps
From 1 July, these price caps (excluding VAT) will apply on roaming charges:
Outgoing calls: Capped at €0.29 per minute from July 2012, €0.24 from July 2013 and €0.19 from July 2014. Currently €0.35.
Incoming calls: Capped at €0.08 from July 2012, €0.07 from July 2013 and €0.05 from July 2014. Currently €0.11.
Texts: Capped at €0.09 from July 2012, €0.08 from July 2013 and €0.06 from July 2014. Currently €0.11.
Data: Capped at €0.70 per megabyte from July 2012, €0.45 from July 2013 and €0.20 from July 2014. No limit at present.
The €50 cap on overall data useage will stay.
Current laws, which cap roaming charges for phone calls and text messaging, expire at the end of June and will be replaced by the new regulations.
To help avoid "bill shock", from 1 July people travelling outside the EU will get a warning text message, email or pop-up window when they are nearing €50 of data downloads, or their pre-agreed level.
Consumers will then have to confirm they are happy to go over this level in order to continue their data roaming. This extends the alert system currently in place within the EU, which will continue until at least 2016.
From July 2014, local mobile networks in destination countries will be able to set charges for users from other countries. This means visitors can choose the cheapest provider instead of having to pay their home network's rates.
'We have ended the rip-offs'
European Commission vice president Neelie Kroes says: "By putting price caps on data we have created a roaming market for the smartphone generation.
"More than that, we have ended the rip-offs familiar to anyone who has used a mobile phone while travelling abroad. I am pleased that year after year the European Union is putting money back in the pockets of citizens."
Marzena Lipman, policy manager at Consumer Focus, says: "The last thing people want when they come back relaxed from their holiday is to be shocked by the size of their mobile bill.
"So further cuts to the charges phone companies can impose on their customers when travelling in Europe, are very welcome. The data-roaming caps are particularly good news, as data use can incur some of the biggest and most unexpected bills for consumers."