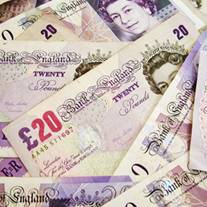 Taxpayer-backed Lloyds Banking Group has taken an additional £375 million hit to cover payment protection insurance (PPI) claims, it revealed today.
The 40% state-owned bank has now set aside nearly £3.8 billion to deal with compensation after a rapid rise in the volume of claims.
Key Points
Lloyds sets aside extra £375 million in PPI redress
Bank has now put aside nearly £3.8 billion
Total PPI redress up to £3 billion
The group says the final cost of the PPI mis-selling scandal may still change.
This comes on the day the Financial Services Authority reveals compensation paid to victims of PPI mis-selling by all banks hit £3 billion for the period of 2011, plus January and February this year.
Figures released today show a £469 million payout in February, which pushed the total redress figure to the £3 billion mark.
It has been predicted the total redress figure could reach £9 billion.
Banking giant Barclays last week announced it too had taken an additional £300 million hit to cover PPI mis-selling claims.
The bank has now set aside £1.3 billion, up from £1 billion.
PPI compensation hits profits
The news comes as Lloyds Banking Group revealed lower than expected profits today, with pre-tax profits of £288 million for the three months to 31 March, compared with £316 million in the previous quarter and City expectations of £500 million.
It emerged late last year Lloyds TSB was often failing to meet 28-day deadlines to pay compensation, leading to more anger from mis-selling victims (see the Lloyds delays MSE news story).
Additional reporting by the Press Association.