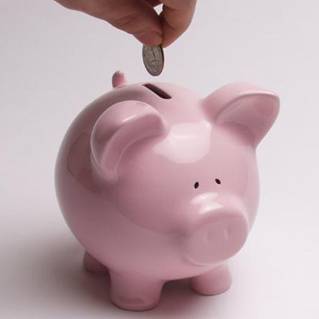 It is now just over a year since the Government's National Savings & Investments (NS&I) bank launched the latest batch of its popular inflation-beating, tax-free accounts, meaning many customers can now withdraw their cash virtually penalty-free.
As inflation, which measures the rise in the cost of living, has been fairly high over the past 12 months, savers with these accounts have beaten most standard alternatives over the past year.
This latest batch of Index-Linked Savings Certificates, to use their official title, first went on sale on 12 May 2011 and were withdrawn nearly four months later.
Account-holders can withdraw money at any time, but they lose all interest if that's before the first anniversary of opening. After that, in some cases it's penalty-free, or at worst, it's with only a small loss of interest.
Whether it's worth keeping your cash in is impossible to predict as you'd need a crystal ball to determine future inflation.
Below, we explain your options as well as trying to do as much of a Mystic Meg as possible by outlining experts' predictions.
What does the account pay?
The five-year NS&I Index-Linked Savings certificates pay the annual uplift in the retail prices index inflation (RPI) measure, plus 0.25% in year one.
It pays RPI plus 0.35% in year two, RPI+ 0.4% in year three, RPI+ 0.65% in year four and RPI+ 0.86% in year five. Interest is paid on each anniversary date.
If RPI is negative, it will be considered as 0% for the year, so you cannot lose money.
What rate was paid in year one?
Assuming you took the account in May 2011, you'd have been paid 3.82% tax-free in year one.
This is made up of March 2012's RPI figure of 3.57%, as the account takes the RPI figure two months before anniversary, plus 0.25%.
On the maximum £15,000 deposit, you'd come out with £573 interest.
Was this better than a standard account in year one?
Assuming you got the account in May 2011, and earned 3.82% tax-free, that's the equivalent of 4.77% for a basic rate taxpayer or 6.4% for a higher rate payer on a standard account.
This compares to the following standard, taxable rates a year ago:
Top easy access rate: 3.05
Top one-year fix: 3.5%
As you can see, the inflation-beating NS&I deal beats the top standard account for non-taxpayers, and it smashed the field for taxpayers.
While anyone with £15,000 in the NS&I account would have come out with £573 interest, a higher rate taxpayer on a pre-tax 3.05% would have netted just £275, and a basic rate payer £366.
Am I free to withdraw at any time?
You can withdraw your money from NS&I when you want, but you could be hit by penalties.
If you withdraw your money:
Before your first anniversary. You will only get your cash back, with no interest.
On any anniversary. You get the full interest payable up to that date.
In between anniversary dates. You get the most recent anniversary interest plus interest for each complete month since then. You could therefore lose a few days' interest.
So the only way to withdraw completely penalty-free is on an anniversary.
Should I stick or twist?
This all depends what happens to inflation.
The Bank of England says inflation is still well above the2% target for the consumer prices index (CPI), currently 3%, and is likely to remain "elevated" over the coming year.
RPI, currently 3.5%, tends to sit just above CPI.
It adds: "Inflation is projected to fallback further, as the current boost from external price pressures wanes."
Many economists echo this view, adding that they expect CPI to sit around 2% over the next year. That would suggest RPI could be just above.
Here's what inflation must fall to for a basic and higher rate taxpayer in the top one-year fix and easy access accounts which would then mean NS&I pays less after deductions, assuming account-holders are in their second year.
Required inflation to beat NS&I
Account type
Provider
Rate
What inflation must fall to
Basic taxpayer
Higher taxpayer
Easy access
Post Office*
3.17%
2.2%
1.6%
One-year fix
United National Bank*
3.45%
2.4%
1.7%
Will these inflation-beating accounts be offered again?
NS&I says it is unlikely to offer a similar deal this financial year, though you never know what will happen in future.
* Using these links helps the site stay free to use, as they're 'affiliated links' which invisibly take you usually via affiliate linkage or commercial money sites, which then pay this site. You shouldn't notice any difference, the links don't impact the product at all and the editorial line (the things we write) is NEVER impacted by the revenue. If it isn't possible to get an affiliate link for the best product, it is still recommended and still included. The following links, Post Office and United National Bank, are identical unaffiliated links provided for transparency. Click on the following link for more details on how this site's financed.