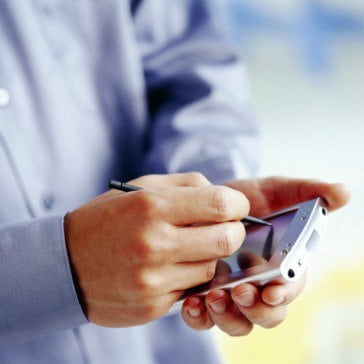 Three major mobile networks are introducing special roaming bundles which could help some travellers avoid massive charges while abroad.
Vodafone, Three and T-Mobile have all introduced the new plans this month, though they have not all been met with widespread joy from consumers.
Many Vodafone customers who regularly use the internet on their handsets stand to lose up to £80 a month under the new scheme.
What's more, in some cases, the schemes work out more expensive than standard rates.
Meanwhile, O2 will launch an EU bundle in July.
The moves come after the European Parliament gave the green light to place price caps on 'rip-off' mobile roaming charges, with new caps coming into force on 1 July.
These will limit outgoing calls to 28p per minute and data charges to 69p per megabyte (MB), which can easily be used up browsing a few web pages.
Pay nothing anyway

Before you plump for one of the bundles, remember you can avoid international data roaming charges altogether by only using mobile internet services when you're connected to wi-fi.
There are also a whole host of apps you can download to call for free, while in a wi-fi zone. See the Cheap Roaming guide for full info.
You can also text for free over wi-fi using a number of apps or built-in messaging services.
But if you're sure you'll need to use your phone's network overseas, these are the new bundles.

Vodafone EuroTraveller

This allows pay monthly customers to use their UK inclusive allowances across Europe for an extra £3 a day. It is not available on pay-as-you-go.
Vodafone EuroTraveller customers can opt into the scheme at any time, and are only charged on the days they use their phone abroad.
However, you run the risk of accidentally triggering a daily payment by downloading just one email or browsing one web page.
Vodafone's older service, Passport, is now only available to pay-as-you-go customers and existing pay monthly users who have already activated the service.
Passport is free to sign up to, then you're charged 75p per call, with the minutes coming out of your UK allowance. It's 75p to receive a call under 60 mins and 11p per text.
The table below shows how EuroTraveller compares to standard charges and Vodafone Passport.
As you'll see, EuroTraveller and Passport work out cheaper for medium and high users who require data, and can save high users serious cash. But very low users are sometimes best off not getting any bundle.
Vodafone daily charges in EU from 1 July
User
Normal
EuroTraveller
Passport

Low user, no data

£1.47
£3
£1.85

Low

£2.86
£3
£3.85

Medium

£13.90
£3
£5.70

High

£55.52
£3
£9.40
Low user assumes one 2-min call, 10 texts, 2MB data. Medium: 2x15 min calls, 20 texts, 5 MB data. High: 4x30-min calls, 40 texts, 25 MB data. Assumes user has sufficient UK allowances left.

However, some high data users are up in arms because the Vodafone Data Traveller scheme is no longer available for pay monthly customers.
For £10 a month, users could get 25MB of data a day. But someone who uses data every day under EuroTraveller will pay £90 a month.
One affected MSE Forum user, AddieB, says: "I feel totally misled."

If you use Vodafone EuroTraveller and you exceed your inclusive UK allowances, you will be charged as if you are still at home.
It's worth checking your destination is included within Vodafone's Europe Zone before travelling, as participating countries may change from time to time.
Three Euro Internet Pass
This gives pay monthly customers unlimited internet in the EU for £5 a day, based on UK time. It is not available on pre-pay.
You can buy Three's Euro Internet Pass before you travel, or you'll be prompted by text to buy when you first turn on your phone overseas.
You must re-purchase it each day you require the service.
If you're a low data user, it may be worth staying with Three's standard rates.
At 69.6p per MB in the EU from 1 July, you'd have to use over 7MB a day to rack-up a bill of more than £5 on standard EU pricing.
T-Mobile Internet Travel Booster
Any customer wanting to use mobile internet using their phone's network, anywhere in the world, will first have to sign up to T-Mobile's Internet Travel Booster bundle, but it doesn't always come cheap.
Each bundle lasts for 30 days, or until the data is used, at which point you're automatically given the option to buy another.
You can't buy in advance. Instead, customers using mobile data abroad will first be re-directed to the T-Mobile site at the time, where they can click to buy a booster.
Costs vary by which country you're visiting, as the table below shows.
T-Mobile Internet Travel Booster cost
Zone
3MB
10MB
20MB
50MB
Europe
£1
£2.50
N/A
£10
A
£5
£10
N/A
£30
B
£10
£20
£37.50
N/A
C
£20
£40
£75
N/A
D
£25
£75
£140
N/A
Zone A includes Australia, China, India & the USA; B includes Canada, Egypt & Sri Lanka; C includes Chile, Hong Kong & Kenya; D includes Brazil & Cuba
However, some charges are still high, especially in zone D.
In Brazil, for example, customers using 3MB were charged £22.50, but under the Travel Booster they'll be charged £25, which is £2.50 more.
With such high costs, it's worth finding free wi-fi instead.
As data previously cost £7.50 per MB, the bundles are much cheaper in zones A and B (India, USA, Canada, Egypt etc).
O2 Travel
From July, O2 will allow pay monthly customers travelling in the EU to get 25MB of data per day for £1.99 and pay 50p per call (then use minutes from UK allowances). It will be free to receive calls up to 60 minutes, but there's a 50p connection charge per call.
Pay as you go customers can get 25MB of data for £1.99 a day, but not the calls bundle. Bizarrely, O2 Travel doesn't cover pay as you go Blackberry users.
Customers will be automatically opted in for free from 1 July and will need to contact O2 if they want to pay standard rates. You are only charged on the day you use the service, though it will be the full amount (£1.99 for data, plus each call).
If you occasionally creep over 25MB of data you won't be charged extra, but if you exceed 25MB every day you'll be moved to standard rates. However, if you use less than 100KB of data, there is no charge.
O2 Travel will help some save, especially on data, where standard rates for data usage will be 70p per MB from 1 July.
However, very occasional users are best on standard rates.