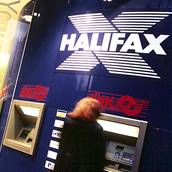 Halifax is raising fees for customers who are deep into their overdraft.
The hikes, which come into force on 2 November, hit those struggling already, who are £2,000 or more overdrawn. It will mean a doubling of charges for many.
Someone permanently £2,000 overdrawn currently pays £365 a year but will be faced with a £730 bill under the new regime. Anyone £3,000 overdrawn will see charges rise from £730 to £1,095 a year.
Anyone overdrawn by up to £2,000 continues to pay £1 per day, up to £365 a year.
MoneySavingExpert.com understands sister bank Lloyds TSB will announce changes to its current accounts next week.
New fees
The table below shows the fees for Halifax accounts that allow overdrafts.
Halifax daily overdraft fees
Amount overdrawn
Now
From 2 Nov
up to £1,999 (i)
£1
£1
£2,000 - £2,500
£1
£2
£2,501 - £2,999
£2
£2
£3,000+
£2
£3
(i) no charge up to £300 for Ultimate Reward account holders
The fees only apply to someone in an agreed overdraft. Those who stray beyond their limit will continue to pay £5 per day, other than customers on the Current Account with Control deal who will pay £1 per day.
Halifax says only 3% of its customers face higher fees under the new regime.
Protest
Halifax faced a storm of protest from customers after it introduced the current structure of daily overdraft fees in December 2009.
The move from paying interest to fixed fees disproportionately hit those who slipped slightly into the red each month. Someone overdrawn by an average £100 for half a year pays £183, compared to around £10 pre-December 2009.
A Halifax spokeswoman says: "Halifax overdraft pricing, which hasn't changed since its introduction in 2009, is clear and transparent, with no hidden charges. The change brings Halifax back into line with the market for larger overdrafts.
"New customers opening an account from this week have been informed of the changes, and Halifax will shortly be writing to all existing current account customers ahead of the November changes."