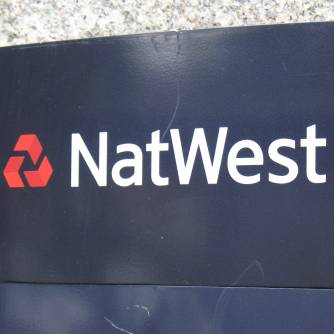 Update, 25 June. See the updated NatWest nightmare story today for more up-to-date information.
Millions of NatWest, RBS and Ulster Bank customers may be left without cash after "technical problems" struck the banks, leaving many customers' wages not going in.
Worried customers have turned to Twitter and our forums to vent their frustration and look for help.
The sister banks have apologised, adding no customers will be "permanently out of pocket", which is a strong hint it will refund charges.
NatWest says many of its branches will stay open until 7pm this evening to help customers resolve problems.
Many have reported:
Wages not being paid in (though in the few minutes before this story was published some said money was going in).
Direct debits not going in or out.
Not being able to view transactions online.
An inability to make online payments.
Cash paid in that isn't showing on their statement.
One customer says he was told in-branch the bank is giving £300 cash to those who can prove today is their payday.
The independent Financial Ombudsman Service says the banks must refund any charges incurred.
It says anyone charged as a result of the problem is entitled to their money back as where the bank is at fault it must return customers to the position they'd be in without the error.
A NatWest/RBS spokeswoman says: "This is a technical problem affecting a large number of NatWest and Ulster Bank customers, and a small number of RBS customers, including some of our business customers.
"It was caused by a failure of our systems to properly update customers' balances overnight. The main problem customers are having is that where people have had money go into their accounts overnight, there may be a delay in it showing up on their balance.
"This is an unacceptable inconvenience for our customers, for which we apologise.
"We can assure our customers that this problem is strictly of a technical nature and will be fixed as soon as possible. We can also confirm that no customers will be permanently out of pocket as a result of this.
"We will be keeping over 1,000 NatWest branches in all major towns and cities open until 7pm tonight to assist customers who are unable to get to their branch during working hours."
Internet problems
When a member of the MoneySavingExpert.com team tried to access his account, he was greeted by the message: "Important Information for our customers - timed at 15:15.
"We continue to experience technical issues which means account balances have not been updated and yesterday's balance is still being displayed. We recognise this has caused significant inconvenience for our customers and has impacted many of our services.

"We are doing everything we can to resolve this issue and will keep you informed of our progress.

"We will be keeping over 1,000 NatWest branches in all major towns and cities open until 7pm tonight to assist customers who are unable to get to their branch during working hours."
What to do
MoneySavingExpert.com creator Martin Lewis says: "If your have fees added to your NatWest account, due solely to the technical fault, it should refund them.
"On past evidence, that isn't usually a problem. The bigger issue is with third party transactions such as you missing a payment elsewhere.
"If you think that is likely, notify the third party ASAP and explain, and hopefully it will wipe any charges.
"If it doesn't, speak to NatWest under the 'treating customers fairly' FSA principle.
"Where it gets even more complex is as it's the latter half of the month, many people are expecting to be paid.
"If you've not been paid as your company banks with NatWest, speak to your bank ASAP to see if it can help, and to your employer and ask it to speak to NatWest.
"There are no hard or fast rules here, but you always have a right to be 'treated fairly'. If not, you can go to the Ombudsman.
"The real test of whether NatWest really does 'helpful banking' isn't the fact it's had a glitch, as technology does break down. It's how it treats those who've lost out."
If you have any questions you'd like us to put to NatWest, please add them to the forum discussion below.
Please note this story has been updated a number of times this afternoon as more info has come to light.