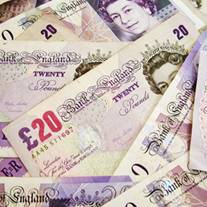 Think Banking customers are among the hard-up victims of the RBS/NatWest IT meltdown, but the bank says the problem has been fixed this afternoon.
Think is not part of the RBS Group (which also includes NatWest and Ulster Bank) but it uses RBS's payment systems so has been affected by the same problems.
As a result, many of its 100,000 customers' wages and benefits hadn't gone into their accounts over the past week after "technical problems".
No balances had updated since Saturday, with some having been static since last Wednesday. Swathes of money transfers had also not gone through.
However, Think said all balances had been updated by 3pm this afternoon. (Please let us know in the discussion below if this hasn't happened.)
The crisis is particularly acute for this group, given Think is mainly for customers with poor credit histories or who have struggled financially. It offers basic bank accounts, which come with no overdrafts and don't require a credit check.
To highlight the difficulties faced by Think customers, here is a selection of tweets we have received from them.
Mi_shmash says: "Cards are being declined. It's beyond a joke. I've got 3 kids, one sick child."
Sunnyracher says: "Think Banking have left people for days without any money, they are uncontactable. What are ppl to do?"
Bexbox22 says: "Still no wages today from Think, been since Friday and no tax credits today :( not happy with 2 kids to care for."
What can you do?
I need cash or need to pay a bill, but it wrongly says I don't have the funds. What can I do? If money due is not showing as being paid (such as wages, benefits or a bank transfer), you should contact Think first for emergency cash. It will then credit your card to use as normal, with the amount decided on a "case-by-case" basis.


I've been hit with bank charges because of a late payment. Will I get compensation? Think customers can't incur overdraft charges but may get a penalty fee from a third party; for example, if late paying a credit card or mortgage because an account wrongly showed there wasn't sufficient cash. Think says all such fees will be refunded, if not cancelled by the fee issuer. The Payments Council, which represents all banks, says first speak to the provider that levied the charge, as all banks and building societies have pledged to be sympathetic. Think has also refunded some customers' monthly fees given they've not had proper banking facilities.


How do I actually get my charges back? Think will announce the reclaiming procedure later this week. Keep all statements that show bank charges and keep receipts of any additional costs incurred, say if someone had to send you money via a wire transfer service.


I can't pay bills with other banks or utility firms. What should I do? If you've not had money paid in to cover other bills, let those lenders or companies know what's going on. They may be able to delay payment or refund charges. The Payments Council says first speak to the relevant provider as all banks and building societies have pledged to help customers.


I've got a black mark on my credit file due to a late payment. How can I remove it? You should ask Think to provide a letter to the third party that registered the default to get it removed. If the entry is not corrected, you can put a 'notice of correction' on your credit file. James Jones, from credit agency Experian, stresses lenders should allow 7-10 days before registering a late payment so this may not become an issue, as long as you make a swift payment.


How to get in contact. You can contact Think on 0330 440 7100 (though many have reported huge delays in trying to get through) or email ian.williams at thinkbanking.com.
RBS previously told us that Think customers could withdraw cash from RBS branches, but this is not correct. They must contact Think first and then use their card as normal, at a Mastercard ATM or in a store.
This story will be updated as more information becomes available.