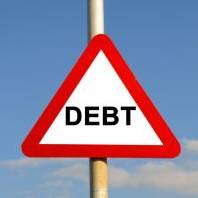 MoneySavingExpert.com creator Martin Lewis has defended our guide to mental health and debt after the debt collectors' trade body accused it of feeding "prejudice".
The Guide to Mental Health & Debt was compiled with the assistance of charities Mind, Rethink, CAPUK, as well as free debt help agencies Citizens Advice and Consumer Credit Counselling Service.
Despite MSE receiving very positive feedback on the guide from readers - many of who have reported instances of feeling bullied and harrassed by debt collectors - and mental health professionals, the Credit Services Association (CSA) said the free guide was "playing to the gallery".
It added our guide depicted "a scene of terror that is completely out of all proportion to real life" with respect to bailiffs, adding the description presented of peoples' experiences with debt collections as a nightmare was "harsh and simply untrue".
One in four UK adults experience mental health problems annually, and charity Mind reports 75% say it makes their debt worse.
Since its launch in February 2011, the guide has been downloaded nearly 100,000 times. A new version was released earlier this month.
'Not written to help debt industry'
Martin Lewis says: "After many years of thousands of people in debt with mental health issues giving us consistent messages about occasions when they have felt bullied and harassed when trying to deal with companies, I find it perverse for the trade body representing these companies who buy difficult debt to then chase up afterwards, to tell us people don't feel that way.
"Our guide isn't written to help the debt industry, it's written in conjunction with the major mental health charities to help those suffering the marriage made in hell that is mental health and debts. We make no apology for using language that people understand.

"It's been downloaded nearly 100,000 times, it's the only publication of its type and the feedback from readers has been superb. Many mental health professionals have also distributed it to their clients, and we've been told its been a lifeline to some families struggling to help their loved ones.

"We very much welcome attempts by some firms and trade bodies to focus to improve the way they deal with people with mental health issues, but to suggest that all problems have gone away is dancing with the fairies.

"This is the second incarnation of this guide, it's been around for 18 months now. After sending the press release, the CSA sent us some suggestions for the guide. We're happy to evaluate these and if they would improve the guide to help consumers more, rather than just trying to project its members in a more favourable light, we'd be delighted to incorporate them.

"However, it would've probably been better for it to contact us directly beforehand and open a dialogue, rather than putting its foot in its mouth with this ill-thought through press release regarding a delicate subject."
The debt collectors' viewpoint
In the press release, the CSA's president Sara de Tute says: "The guide uses words such as 'bullying' and 'harassment' that do both the collections agencies and the consumers a gross disservice.
"Whilst our members have different strategies for dealing with consumers' accounts, many of our members now have specific teams to handle cases where mental health is an issue, and have close working relationships with the major money advice organisations, none of which is mentioned in the guide and would be to the consumers' advantage.
"It does not paint a true picture of what the consumer can expect, and simply feeds an existing prejudice.
"The advice is effectively to bolt your doors and windows if a bailiff calls, which is again depicting a scene of terror that is completely out of all proportion to real life.
"It casually dismisses the fact that consumers are obliged to engage with a bailiff who has been appointed by the courts, and refers only to bailiffs collecting council tax without explaining that they can be used to collect outstanding county court judgments.
"No-one is pretending that the world of collections can ever be perfect, or that one person's experience will always be the same as another's. No-one likes to be asked to pay back a debt. But to suggest that the whole experience will be a nightmare is harsh and simply untrue.
"The authors would have served their audience better by telling them to engage with the collections agencies, rather than simply heightening their sense of fear. It is a missed opportunity."