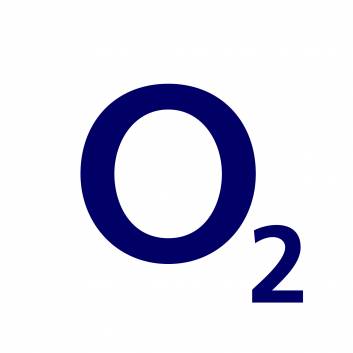 O2 says it has fixed the system crash which left hundreds of thousands of users unable to use their mobiles.
Problems began yesterday afternoon, which left angry customers venting their anger on the internet. But an update on the O2 website posted at 1.39pm said normal service had been resumed.
Customers of Tesco Mobile and Giffgaff, whose signals are carried by O2, were also hit.
O2 has yet to state whether it will offer refunds to those who have incurred additional costs or to compensate for the lack of service.
Instead, it stresses its first priority has been to restore service before focusing on redress.
Not all of O2's 26 million customers have been affected, as the problem appeared to be sporadic and occurring at random. Where one customer may have had no service, someone next to them may have had full service.
BBC presenter Huw Edwards tweeted last night: "Six hours of non-service and counting, simply not good enough, O2."
Latest at 2.20pm: Network restored
O2 said at 1.39pm: "Our tests show 2G and 3G services are now back for all affected customers".
At 8am this morning O2 said its 2G network, which allows calls and texts, was up and running but it took longer for 3G services, which allow internet access, to return to normal.
An O2 statement says: "We are sorry again for the inconvenience this has caused some customers."
Will I get compensation?
While O2 has yet to state its plans to offer compensation, in the meantime, tot up all costs you've incurred and keep a record of them, such as having to buy a paid-for wi-fi connection or use a paid-for phone service.
Even if it refuses automatic refunds (not that it's said it will), it will be worth making a claim. If you get nowhere with O2 you can take your complaint to the Ombudsman Services.
Can I use this to leave my contract?
We have also asked whether customers can use the network problems to break their contract, and we are awaiting a response.
How to use your phone
If you still have difficulties, O2 suggests you switch you phone on and off to reactivate 2G, to allow calls and texts.
Another option is to switch off your 3G service to activate 2G.
How to use the internet
If you don't have 3G you will need to find a wi-fi connection to browse the web and check emails.
If you don't have access to free wi-fi, many bars, cafes and restaurants offer free wi-fi, such as McDonald's, Starbucks and JD Wetherspoon.
Another option is tethering — using a friend's mobile connection to get an internet service on your phone.
Make calls via wi-fi
If you still have no signal, if in a wi-fi zone, you can always turn to apps that allow you to make calls online, such as Skype and Viber. These will be free to another user with the same app.
Skype allows you to pay to make a call to someone without its app.
We will update this story throughout the day as more information comes to light.