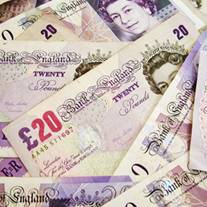 A new savings account provider offering high interest is NOT protected by any compensation scheme, which means if it went bust savers would be likely to lose their cash.
Re-Give is marketing a one-year fixed rate savings bond paying interest of 5% AER, outstripping MSE's top pick one-year bond from Cahoot, which pays 3.6% AER.
However, Re-Give is not an authorised deposit-taker with the Financial Services Authority (FSA). This means savers can't claim from the Government-backed Financial Services Compensation Scheme (FSCS) if the company went bust.
With fully-regulated banks or building societies, the first £85,000 saved, per person, would be safe if the institution went bust.
In the current uncertain economic climate consumers are looking more than ever for this guarantee.
No protection
Re-Give, which trades as "Re-Give - FSA Registered Mutual Society" and prominently displays an FSA logo on its website's home page, has been listed on the FSA's Mutuals Public Register since December 2011. Companies on this list are not part of any deposit protection scheme.
In addition, the FSA does not carry out any checks into the solvency of these organisations.
Re-Give admits on its website that it is not FSCS-protected yet bizarrely adds that "your investment is not at risk".
Alana Fitzpatrick, money analyst at MoneySavingExpert.com, says: "If you're after somewhere to stash savings with no risk, our view on this is clear - don't touch it with a bargepole.
"When choosing MSE's top savings accounts, one crucial factor is membership of a deposit protection scheme – and we don't include accounts that fail to give savers this safety net.
"A bond like this is far more like an investment product, where your return isn't certain but instead based on risk – specifically whether you think the bank will go belly-up or not."
Not FSA-authorised
What's more, customers will have no recourse to the Financial Ombudsman Service if they have a complaint against Re-Give. The Ombudsman is the independent adjudicator of complaints for all FSA-authorised firms.
Legally speaking, organisations such as Re-Give are regulated under the Industrial and Provident Societies Act from 1965, rather than the more recent Financial Services and Markets Act from 2000.
A Re-Give spokesperson says: "The fact that we are not under the FSCS does not mean that investments are at greater operational risk.
"On the contrary, because we are not under the FSCS - it means that we are exceptionally careful, extra vigilant and especially prudent when looking after the funds under our management."