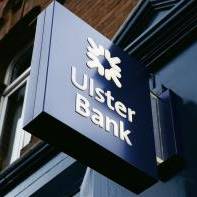 Ulster Bank says 99% of its balances and payments are now up to date as the crisis which has engulfed huge numbers of its 1.9 million customers is nearly over.
The bank, part of the RBS Group, has also promised a refund of all charges and expenses incurred by its customers, as well as non-customers indirectly affected by the problems which have lasted since 19 June, so almost a month.
The bank's chief executive Jim Brown said this morning: "All of our systems are running as normal this morning in the time frames we would expect and normal service has now been restored for the majority of our customers.
"Given the scale of the incident, the clean-up continues and a small percentage of outstanding transactions are being processed over the next couple of days."
However, he admits: "There is no doubt that there will be reconciliations to some customer accounts that also need to take place over the coming days and weeks. However, for the majority of customers it is now business as usual.
"As normal service resumes for our customers, we are beginning the job of ensuring that customers who have been adversely impacted by this issue are put back to where they would have been had this problem not occurred.
"I apologise unreservedly to our customers for the inconvenience we have caused them and thank them for their continued patience."
The return to almost normal service, following a nightmare month, comes just under three weeks after RBS and NatWest customers, also part of the RBS Group, saw their problems mostly resolved.
Refunds
The group last week announced the refund process for RBS and NatWest customers, as we exclusively revealed, along with an apology from chief executive Stephen Hester.
All affected customers of the RBS Group will get all charges refunded, whether issued by RBS or another bank, and all extra expenses paid.
Many would have got penalty fees for exceeding their overdraft limit or missing bill payments because balances were unavailable.
RBS, which will automatically refund wrong charges it has issued, suggests you contact the relevant third party to get charges it has applied refunded. RBS has reached an agreement with other banks that they will refund such fees.
Customers can also claim for the time it took to resolve their complaint, though there is no guarantee they'll get this additional compensation on top of expenses.
Ulster Bank will unveil its refund process later this week.
For now, see the RBS refund story for info as much of the content in that story will apply to Ulster Bank customers.
It is still not clear up to which point Ulster Bank will automatically refund wrongly-applied charges. For RBS and NatWest customers, incorrect charges between 19 June and 6 July will be refunded.
As the Ulster crisis has lasted for longer, the 'up to' date is not yet available.
You can contact Ulster Bank on 0800 231232 or 028 9084 3556.