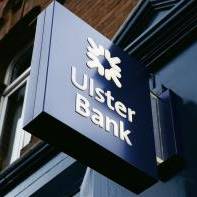 Ulster Bank's 1.9 million customers are still waiting for a return to normal banking, with no clear indication of when their nightmare will end.
The provider, part of the Royal Bank of Scotland Group, had hoped to restore full service by today, but this has not happened.
Ulster has refused to say when it expects its problems to be resolved.
Millions of NatWest, RBS and Ulster Bank customers have been caught in the crisis which began on Wednesday two weeks ago.
Wages and other payments did not appear in customers' accounts as "technical problems" meant many balances were not updated for days. Swathes of money transfers have also not gone through.
What's more, huge numbers of employees haven't been paid where their company uses one of the RBS Group banks, regardless of their current account provider.
RBS and NatWest were "99% back to normal" early last week, while Think Banking, which uses RBS's payments system, returned to normal last Wednesday.
An Ulster statement today says: "Although the initial problem was rectified promptly, we were faced with a processing backlog which had to be cleared before we could begin to return the systems to normal.
"Unfortunately for our customers in Ireland, Ulster Bank payments follow in sequence after those of NatWest and RBS. This is because of the way the technology was setup at the time the three banks were integrated.
"Over this weekend, steady progress was made in starting to bring the Ulster Bank batch processing up to date. The key now is to catch up on the backlog.
"We target that customers should see their balances updating during the coming week. However, normal service will take some further time as our experience from dealing with the same issues in the UK suggests that there may be bumps along the road."
Charges refunded
The RBS Group has promised to refund all charges customers receive as a result of the debacle.
This promise applies to its customers and any customers of other banks affected.
It applies to charges the group levies, or those issued by a third party, such as a credit card provider where there was insufficient funds in a NatWest account to pay a direct debit.
RBS has not said when it will announce the reclaiming procedure. In the meantime, keep all evidence of charges incurred.