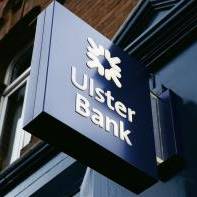 Ulster Bank customers may have to go a whole month without full banking facilities, as its parent Royal Bank of Scotland admits their nightmare could continue for another two weeks.
The latest statement makes a mockery of last week's claims by RBS that the crisis could have been fully resolved by Monday just gone.
Key Points
Furious customers without access to wages
Bank crisis could last another two weeks
Bank had predicted end to debacle last Monday
As well as not being able to access their money, another source of frustration for many of Ulster Bank's 1.9 million customers is they appear to be last in the queue behind its sister banks NatWest and RBS.
RBS and NatWest were "99% back to normal" early last week, while Think Banking, which uses RBS's payments system, returned to normal last Wednesday.
Millions of RBS Group customers were caught in the crisis, which began on 20 June.
Yet Ulster Bank customers may have to wait another two weeks for normality.
Wages and other payments have not appeared in customers' accounts, as "technical problems" meant many balances have not been updated for days. Swathes of money transfers have also not gone through.
Huge numbers of employees haven't been paid where their company uses one of the RBS Group banks.
'Gradual improvements'
A statement from Ulster Bank says: "We apologise to our customers for the delays they are still experiencing. Bringing accounts up to date has increased significantly.
"For example, over last weekend we cleared another two days of backlog and this week we have cleared payments which will allow customers to see a material improvement in the information they have.
"This compares to several days to clear a single day's transactions at the start of the incident.
"We now expect that next week (commencing 9 July) will be the final week of any significant delays for Ulster Bank customers. We expect gradual, but significant and noticeable improvements throughout the remainder of this week and next.
"It is our expectation that by the week of 16 July the vast majority of customers will return to a normal service, barring any residual reconciliation required.
"It is also important to note that it is not, and has never been, the case that all Ulster Bank services are unavailable. A number of core banking systems have continued to operate as normal throughout the incident."
Double loan payments
Customers are furious at the speed of recovery.
JoooyG wrote on Twitter: "Oh thanks Ulster Bank for my credit card statement.. It would help if you decided to put my wages from two weeks ago into my account first."
We revealed yesterday RBS and NatWest had taken loan payments from many customers twice, as the crisis rumbles on.