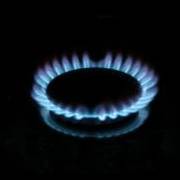 There are fears the price of energy could jump later this year, which has prompted some experts to urge worried households to consider fixing their gas and electricity prices.
Energy minnow Co-op revealed last week it would raise prices by 2% from 5 September.
Meanwhile, British Gas warned in May domestic prices could rise later this year due to spiralling costs for suppliers, which could trigger rises from the big six suppliers.
Energy experts are split on what they think will happen to prices over the next year, with a range of views that include an expected rise followed by a fall, no change or that it's too close to call.
The truth is no-one has a strong view, but the risk of a rise has prompted some to suggest households fix, especially as the top deals have no exit fees if you want to escape, say, if prices fell.
'Consider a fix'
Scott Byrom, from price comparison site MoneySupermarket.com, says: "The market is at risk of seeing prices increase by 10% before winter, meaning customers could be looking at an extra £125 on their energy bills.
"With that risk ahead, and some great fixed deals on the market, now is the best time to get a great deal, protect your bills until winter 2013 and have the luxury of moving elsewhere should the unexpected happen and prices fall thanks to the removal of termination fees on the best deals.
"However, wholesale prices are currently 15%-20% below this time last year, potentially indicating we could see prices fall back down in summer 2013 [as firms buy their energy well ahead of selling it to us]."
EDF's Blue +Price Promise April 2014 deal allows customers to fix their energy prices for the next two winters – but with the freedom to leave at anytime without paying an exit fee.
It costs a typical user £1,058 a year, according to comparison site Energyhelpline, which makes it the fourth-cheapest overall deal.
However, it is only £18 a year more than the cheapest on average but comes with the longest fixed price guarantee of the top deal and no exit fees.
'In the balance'
Mark Todd, from price comparison site Energyhelpline.com, says: "There is scope for price cuts but they may not be big enough for energy companies to act. I would say it could go either way, it's in the balance.
"If the economy continues to falter, small price cuts. If the economy picks up then more price rises, but only next year."
Energyhelpline.com says wholesale electricity prices are 9% up on the start of 2011 but household prices are up 10%.
While this suggests room for a price cut, energy firms have other costs to contend with such as transport and green investment.
Andrew Horstead, from energy analyst firm Utilyx, says: "Domestic prices are unlikely to change unless there is a substantial and sustained drop in underlying fuel prices, which at this moment, we do not anticipate."
All the big six energy firms — British Gas, EDF, Eon, Npower, Scottish & Southern and Scottish Power — announced in January they would reduce either their gas or electricity prices, but not both, by a typical 5%. Co-op reduced gas and electricity prices by 3% in February.