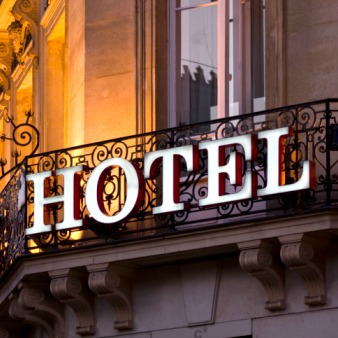 Nearly half of the UK's major hotel chains are breaching regulations by not including VAT in headline prices online, according to Which? Travel magazine.
Its investigation found that of 24 hotel chains used by Which? readers, 11 included hotels that did not initially show VAT to those booking online.
Key Points
Major UK hotel chains breaching VAT rules, says Which?
Not including VAT in headline prices online
MSE also found similar issues at hotels worldwide
Trading standards experts have warned hotels not displaying VAT that they are potentially breaching consumer protection regulations.
Only last month, MoneySavingExpert.com research also uncovered that many hotel and travel agents' websites display hotel room costs minus taxes and other fees, only to reveal the true price at the end of the booking process (see the Hidden hotel charges MSE News story).
We found the problem to be widespread across a host of booking sites for stays in many cities worldwide, although hotel experts say the problem is worst when booking rooms in Asia.
Which? investigation
Which? Travel carried out a snapshot search of London hotels last month and found properties in 11 chains that displayed an initial price on their website that excluded VAT.
The 11 chains were Crowne Plaza, Doubletree by Hilton, Guoman, Hilton, Holiday Inn, Malmaison, Marriott, Mercure, Radisson Blu, Sofitel and Thistle.
The magazine says several properties did not include VAT, which adds 20% to the cost of a room, until their payment page. Hilton and Doubletree by Hilton included VAT at stage four of a five-stage booking process.
Which? Travel says it carried out its investigation after the Advertising Standards Authority (ASA) upheld a complaint that VAT-exclusive prices of websites of Intercontinental Hotels Group (IHG) and its subsidiary Crowne Plaza were misleading and breached the ASA code.
The ASA has ordered IHG to change its practices and has started a compliance action to get the whole UK hotel sector to fall into line with its code.