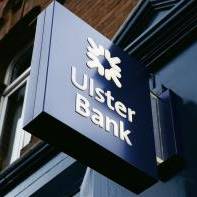 Ulster Bank has revealed compensation measures for its customers hit by this summer's month-long computer meltdown, which was one of the worst banking service calamities in memory.
This includes the return of all charges and interest levied by the bank, together with any knock-on costs incurred. It will also pay additional compensation to victims, though in some cases this will be just pennies.
Ulster expects the total redress package to cost it at least £28 million.
The catastrophic failure saw many of the bank's 1.9 million customers unable to carry out basic banking functions as money going into their account, such as wages, didn't show up during the crisis, which started on 19 June.

Customers were also unable to make payments out of their accounts, even where money was available.
This led to massive problems, with victims unable to pay bills or withdraw their own cash for basic living expenses. The crisis was part of a wider meltdown within the RBS group, of which Ulster is a part. However, the problems for most RBS and NatWest customers were resolved in just over a week.

Here is what Ulster is doing.
How to make a claim
See the Ulster Bank website for full contact details.
Refunds of fees levied by Ulster
Ulster is automatically refunding all fees and interest wrongly charged for personal and business customers.
This process should be finished by the end of October. Of course, check your statements to ensure all cash is refunded and claim any fees not returned.
Refund of knock-on costs
Many customers incurred additional expenses as a result. In one of the worst cases we heard of, a passenger who couldn't get to an airport due to a lack of funds had to buy a new plane ticket as they missed their original flight.
Ulster will process claims for additional expenses from Monday 3 September. It asks that customers show proof, such as any original paperwork, phone bills, travel receipts, bills or invoices.
Additional compensation
Ulster will apply three different types of additional redress:
It will pay an additional 20% — capped at £100 — of the expenses incurred.
It will also make an automatic one-off payment of 0.25% AER on the average daily balance between 1 September and 30 November 2012 — this equates to an additional rate for three months of 0.06% — for personal and small business customers with an Ulster savings account. This works out, after tax, as 36p per £1,000 for a higher rate taxpayer.
It will make an automatic one-off £20 payment to personal current account customers who made a transaction at a branch between 19 June and 18 July, if they made transactions more frequently than in the preceding month.
For customers who do not qualify for any of the compensation above but were still hit by the meltdown, Ulster will still discuss additional compensation. A helpline has been set up on 0800 231232, or help is available in branches.
Charges by other banks/companies
Ulster says you should contact the other firm involved to get charges back (such as late payment fees where you've not paid another bill on time), as it has talked to other banks who have agreed to be sympathetic.
It has yet to confirm it will actually make those refunds itself if the other bank or firm fails to. We are awaiting a definitive response from Ulster, though RBS and NatWest said they would refund such charges for their customers.
Credit rating problems
Any late payments may show up on customers' credit files, which can hit their chances of borrowing in future. Ulster says it is working with credit agencies to ensure customers' credit files aren't hit.
The reality is that there may still be black marks on peoples' files, so if you've been affected, check your file with the three main agencies (see the Credit Rating guide for info) and ask Ulster to correct the error if the late payment was recorded.
If it won't help, contact the agency and ask it to apply what's called a 'notice of correction'.
Can I claim anything else?
The Financial Ombudsman Service, which arbitrates on disputes between financial firms and consumers, says it sometimes awards money for distress and expenses.
For example, it can award up to £10/hour for lost time, though it stresses this is not assured. So you could ask Ulster for this too.
Mike Dailly, principal solicitor at Glasgow's Govan Law Centre, says: "If you have incurred substantial inconvenience, then you should ask for more and the key is there is no cap in law.
"So if you have been significantly put out, ask for more, and think about a complaint to the Ombudsman, if you can justify it and vouch for it."
What if I'm rejected?
If you don't get what you ask for, Ulster Bank customers can complain to the Financial Ombudsman Service after eight weeks of no resolution or if they've been rejected.
It is more complicated for non-customers as, technically, the Ombudsman can only deal with complaints where you have a direct relationship with the firm in question. Some may be able to complain about their own bank if it does not refund a charge when it knew the problem was due to the meltdown.
The Ombudsman stresses it expects banks to deal with customers sympathetically. As they have agreed to do just that, it hopes not to have to intervene too much.
Our view
Martin Lewis, MoneySavingExpert.com creator, says: "This was the biggest major bank technology failure that I can remember and it caused unparalleled problems for people. There were mortgages that didn't complete and holidays that were ruined.
"We all have to have a bank account, so banking has moved into being a public good and a public service – banks are in a unique position as businesses. We have bailed these banks out, so when their technological problems have a devastating effect on people's lives it is only right that they take moral responsibility, regardless of the legal position, to sort it no matter what the cost.

"What I don't understand is why it has taken Ulster Bank so long to get this compensation in place when NatWest and RBS only took a matter of days after the problems were sorted out. It is a bit too late.
"But if you have suffered any financial loss as a result of Ulster Bank's failure you should get in touch with it, and I hope it should pay you back."
Martin adds: "The one silver lining to this affair is I would now suggest that the concept of 'putting customers back in the position they would've been in' even with third party problems on the back of technical issues is a standard industry practice.
"This means it sets a precedent which the Financial Ombudsman Service could look at if, after a future technological problem, a bank chose not to follow this path."
Ulster's apology
Ulster Bank chief executive Jim Brown says: "Once again, I apologise unreservedly to our customers and customers of other banks for the inconvenience this has caused, and thank them for their patience as we worked to resolve this issue."