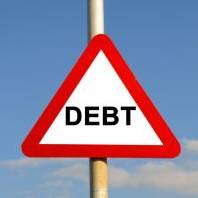 Bankrupt consumers looking to open a new basic bank account will now only be able to open a Barclays account, after the Co-operative Bank decided to stop offering accounts to undischarged bankrupts.
Key Points
Co-op drops basic bank account for undischarged bankrupts
Due to disproportionate share of the market
Barclays now the only option
Until today Barclays and the Co-op were the only providers to offer basic bank accounts – which are typically used by those who generally don't qualify for current accounts – to undischarged bankrupts.

But the Co-op says too many people want to use its basic bank account services compared with its rivals, but adds it may change its mind if competitors do more to cater for customers with poor credit histories.

When you are made bankrupt, your assets such as your possessions, home and income can be used to pay your debts. Bankruptcy usually lasts 12 months and after this time you are discharged, or freed, from your bankruptcy debts.

But if you've a poor credit history with serious defaults, county court judgments, or bankruptcy, it can be very difficult to get a standard bank account.

As of today, the Co-op's Cashminder account will no longer be offered to undischarged bankrupts, leaving consumers with no alternative but to get Barclays' Cash Card basic account.

'Costing Co-op money'

The Co-op says it had to make the change due to its "disproportionate market share of the basic bank account market", which is costing the bank money.

It will, however, still accept those who've been discharged from bankruptcy. Current customers won't be affected by the change.

The Co-op does, however, add that if other providers start offering basic bank accounts to those with undischarged bankruptcy, it will review its decision.

The Co-op's move is another knockback for those looking for a basic bank account. Last year RBS and NatWest restricted their basic bank account customers from using most cash machines operated by other banks or third parties.

'Hope gamble pays off'

MoneySavingExpert.com campaigns co-ordinator Wendy Alcock says: "This is an interesting move by the Co-op to encourage its competitors to share in the provision of basic bank accounts for those going through the bankruptcy process.

"We can only hope the gamble pays off and the industry pulls itself together to build a more inclusive banking society. If not, the Government must step in and oblige them to do so.

"A bank account is a basic requirement in today's economy. Anyone with ID who wants an account should be able to get one."

John Hughes, managing director of retail banking at the Co-op, says: "Across the industry there has long been an un-level playing field in the provision of basic bank accounts, with our bank doing far more than most and we have been calling for some time for this to be addressed.

"Unfortunately it has now come to the stage where our disproportionate market share of the basic bank account market has continued to grow significantly, and regretfully, we now need to take steps to address this."

Alternative accounts for bankrupts

While Barclays is now the only major high street player to offer bank accounts to undischarged bankrupts, there are a few other alternatives out there including:
Credit unions: 25 credit unions around the UK offer current accounts, which undischarged bankrupts can apply for. Your money is protected by the Government's Financial Services Compensation Scheme (FSCS), meaning your cash is protected up to £85,000 per person, per financial institution. You will, however, have to pay a fee of between £4 to £5 per month for the account and some credit unions may also charge a membership fee to join.
Think Money (formerly Think Banking): Think Money's personal account is open to both undischarged and discharged bankrupts. Customers' money is held with RBS, meaning it's covered by FSCS, however, the account will cost you £14.50 a month.
Prepaid cards: Certain prepaid cards also offer some banking facilities, although most charge a fee.