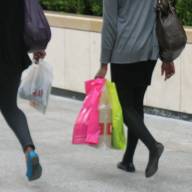 Electricals retailer Comet is the easiest high street chain to haggle with, according to a poll of MoneySavingExpert.com users.
A whopping 78% of MoneySavers who tried had success haggling down the price of items in its stores.
Comet was closely followed by B&Q and Currys/PC World, where a similar proportion of customers reported being able to charm their way to a deal.
We found 78.4% of haggling attempts in Comet worked, compared with 77.8% at B&Q and 77.7% in Currys or PC World branches.
The results indicate big ticket items such as garden furniture, electricals and digital equipment could be the best products to try to haggle down the price on.
A similar poll of MoneySavingExpert.com users carried out last year found overall, Sky and the AA were the best service companies to haggle with (see the Service haggling MSE News story).
Successful haggling regularly happens with broadband and TV companies, on breakdown cover, insurance and more when consumers renew contracts or sign up for a deal.
But this most recent poll is evidence that you can negotiate prices on the high street too – face-to-face haggling isn't confined to exotic bazaars.
Of 2,544 users who took part in the survey, 56% had tried haggling in high street stores.
The top 10 high street stores to haggle in
Retail chain
Success rate (of those who tried)
Comet
78%
B&Q
78%
Currys/PC World
78%
Homebase
69%
John Lewis
63%
Asda
60%
Tesco
58%
Wickes
56%
Sainsbury's
54%
Debenhams
53%

2,544 people were polled, of which 1,131 had never tried haggling – only retailers where at least 100 people attempted to haggle included. Figures are rounded, but order is correct. It's likely supermarket haggling is on non-food, big ticket items, such as electricals and garden furniture.
Meanwhile, Boots was the worst shop to haggle in, with 79% reporting failing to negotiate a price.
This was closely followed by Apple, where 72% of haggling customers reported failure, and BHS, where 70% had no success negotiating prices.
Martin Lewis, MoneySavingExpert.com founder, says: "Many people are throwing cash away by not haggling. A former member of staff at one big DIY store even told me they'd been told if anyone asks for a discount, just to give them 10% off.
"Usually, big ticket items are the easiest things to haggle on – furniture, electricals, cars and digital equipment."
He adds: "These high success rates prove people need to adopt the same 'don't ask, don't get' attitude of hardcore hagglers. There are real rewards for charm and chutzpah on UK high streets.
"There's nothing wrong with asking for a discount. It's not rude, it's not impolite – but do it with a smile. The worst that can happen is they say no."
MoneySavingExpert.com's top haggling tips
(but for you, we'll throw an extra one in)
Doing your research is key to haggling – you need to know what a really good value price is before you start.
Pick your time. If the store's busy, you're less likely to succeed.
Don't go for someone too junior – they've no discretion – or someone too senior, as they've no time. A supervisor is great.
If it's already discounted, even just on sale, the door is open to reductions, so why not ask?
If it's the last one left, offer to "help them clear their shelves for restocking".
If it was on sale, but that's ended, you know they're willing to accept that price.
Buy counter-seasonal. Barbecues are often easy to haggle on in November.
If they say no to a discount, ask them just to throw something in.
Spot flaws in products to massively boost haggle power.
Play stores off against each other.
Be friendly, but firm. You're more likely to get a result if the staff member empathises with you.
See if they'll give a discount if you get a warranty. You've a cooling-off period after to cancel it.
For further help, see our Haggling guide.