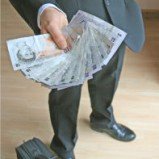 Sky and the AA are the easiest companies to haggle with, according to a poll of MoneySavingExpert.com users.
It's clear millions get a better deal when they have the nerve to negotiate money off a new contract, proving haggling isn't confined to exotic bazaars.
Key Points
Sky and the AA easiest to haggle with
Millions get a better deal when trying their luck
But a quarter are missing out as never haggled
It happens regularly with broadband and TV companies, on breakdown cover, insurance and more when consumers renew contracts or sign up for a deal.
A whopping 78% of Sky TV, broadband or home phone customers who tried to batter down costs secured a better deal, our poll shows.
The AA's breakdown cover service was second easiest to barter with, with 73% of customers who tried succeeding. Virgin Media was a close third with a 72% success rate.
The hardest firms to haggle with include telecoms provider Primus and the Post Office's telecoms department (see tables below for full results).
However, many people accept the first price they are given, so could be missing out on easy cash. Some 680 (24%) of the 2,846 people who answered our poll said they'd never haggled.
Archna Luthra, MoneySavingExpert.com consumer products analyst, says: "Haggling isn't the preserve of far-flung holidays. Everyone should get stuck in here or they may miss out on £100s.
"Consumers wield massive power when negotiating, and companies will often strike a deal to keep you or clinch a sale, especially on longer-term subscription services.
"But if you don't ask, you don't get. Don't be demanding, though. No one likes a diva and prepare by researching prices, so you know you're getting a good deal."
MoneySavingExpert.com's top haggling tips
When you're nearing the end of a contract, the provider will want to keep your custom, so be ready to act.
Threaten to switch provider, and the company should put you through to its retention unit, whose job is to keep customers, and offer the top deals to tempt you to stay.
Research using price comparison sites to set a realistic target price.
Be friendly, but firm. You're more likely to get a result if the person on the other end of the phone or counter empathises with you.
Don't be afraid to walk away if it won't give you the price you want.
Below are the top five easiest firms to haggle with and the top five hardest, followed by the complete results, broken down by market sector.
How easy is it to haggle? Tv/broadband/landline Energy Mobile phones Insurance Breakdown cover
Easiest companies
Hardest companies
Provider
Success
Fail
Provider
Success
Fail
Sky
78%
22%
Primus
12%
88%
The AA (i)
73%
27%
Post Office (ii)
13%
87%
Virgin Media
72%
28%
SSE
26%
74%
Vodafone
69%
31%
EDF
37%
63%
T-Mobile
68%
32%
British Gas
38%
62%
(i) Breakdown cover (ii) TV/phone/broadband

Provider
Success
Fail
Sky
78%
22%
Virgin
72%
28%
BT
57%
43%
TalkTalk
54%
46%
Post Office
13%
87%
Primus
12%
88%

Provider
Success
Fail
Npower
44%
56%
Eon
42%
58%
Scottish Power
39%
61%
British Gas
38%
62%
EDF
37%
63%
SSE
26%
74%

Provider
Success
Fail
Vodafone
69%
31%
T-Mobile
68%
32%
O2
66%
34%
Orange
66%
34%
Three
63%
37%
Carphone
Warehouse
48%
52%
Phones4U
41%
59%

Provider
Success
Fail
Admiral
61%
39%
The AA
52%
48%
Aviva
51%
49%
Direct Line
51%
49%
Churchill
42%
58%
Saga
41%
59%
Post Office
18%
82%





Provider
Success
Fail
The AA
73%
27%
RAC
59%
41%
Green Flag
38%
62%