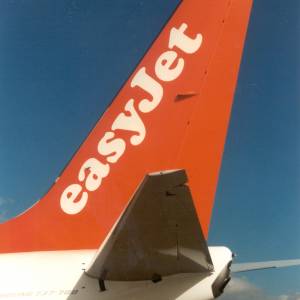 Budget airline Easyjet is to introduce allocated seating for all flights from November to end the scrum of finding a place on its planes.
Passengers will have the option to choose from three brands of pricing – £3, £8 or £12 per person – depending on where they want to sit. Or they can choose not to pay, and be allocated a seat when they check in.
Travellers can select a seat from tomorrow when they book for flights that depart from November.
The start date for eligible flights varies throughout November, but by the end of that month allocated seating will be available on all Easyjet flights.
Those who are already booked on eligible flights will get an email from Easyjet and offered the opportunity to buy seats.
Easyjet says where passengers are travelling on the same booking, they will be seated together where possible if they don't pay.
The budget carrier has trialled allocated seating since April. Easyjet says the test showed it could be delivered "at the same time as maintaining strong levels of on-time performance and without adding cost".
It adds it is rolling out allocated seating during the winter season when fewer people travel to ensure a smooth transition from one system to another.