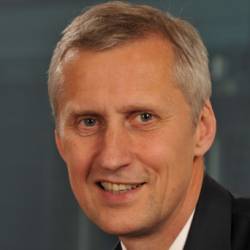 Financial sales staff are often incentivised to push products, which can create mis-selling. Martin Wheatley (right), CEO-designate of the new Financial Conduct Authority - which will take over the Financial Services Authority's consumer protection role next year - explains the crackdown plans.
Sales staff are often encouraged to sell through incentive schemes, rewards and bonuses, but are consumers getting a fair deal?
We all know what it's like to walk into a bank to do something simple, like pay a credit card bill, only for the person behind the counter to ask if you would like to extend your credit, take out more insurance or look at their competitive mortgage rates.
But to be honest, I only have a credit card to make purchases online. I have all the insurance I need and the mortgage on my house is fixed.
Banks for me were all about making sure my money was safe and my best interests were looked after. Some time ago, financial institutions changed their view of consumers from someone to serve, to someone to sell to.
One of the reasons why this happens is obvious. People in our financial institutions are being encouraged to sell to us through incentive schemes, bonuses and rewards.
We have found evidence of this and we are concerned that this reward culture is contributing to mis-selling.
Cracking down on financial incentives
As the financial regulator, we intend to change this culture of viewing consumers simply as sales targets.
This marks the start of work that will be taken forward by the new Financial Conduct Authority – an organisation that will focus on making sure markets work well so you get a fair deal.
We know dealing with this will not be an easy task. Financial incentives are central to how businesses operate and are at the heart of problems we have seen over the years.
Across the industry, we need a cultural shift to deal with it and we expect firms to act now to clean up their act in regards to our findings.
Mis-selling scandals
Recent scandals on Libor and mis-selling of interest rate products to small businesses have added to scepticism about where customers are placed in firms' list of priorities.
But what is also still clear is that we need financial services more than ever. Most of us need to save more for our retirements, but many are not doing enough.
But the lack of trust and confidence increases each time that someone working for a bank, insurer, or investment firm sells products predominantly driven by how much they can earn for themselves and their firms, rather than the needs of their customers.
Incentive schemes on things like payment protection insurance (PPI) were rotten to the core and made a bad problem worse.
This is not like when you go to a fast food restaurant and the server asks "do you want fries with that?", or "do you want to go large?".
They ask these questions because they are encouraged to make the most of every sale. But then we also know what to expect – chiefly lots of salt, calories and a bigger waistline.
The cost of "going large" may cost us a few pence – but the cost of buying the wrong mortgage could see you lose your home.
When that happens it is often because the person selling has a financial incentive to meet targets or sell a certain product.
What I expect those running firms to do is start looking at what their schemes are set up to do.
Creating fair incentive schemes
I do not have an issue with firms having incentive schemes. What we are now telling firms is that if you do have an incentive scheme, it has to be structured and managed in a way that treats the people it will impact fairly.
People parting with their money need to be sure they are being sold a product for the right reasons, rather than just because it makes a lot of money for those selling it.
Getting this right is my priority, and it should be for all firms as well. The FCA will expect all firms to put their customer first. Sorting out incentive schemes seems to me to be a simple and solid way to start doing this.
FSA findings
We are publishing some disturbing findings which show firms need to start putting their customers first when they set up their staff incentive schemes.
We looked at 22 firms, including high street banks, building societies, insurance companies and investment firms, and what we found is not pretty. Here are some examples:
One firm operated a 'first past the post' system where the first 21 sales staff to reach a target could earn a 'super bonus' of £10,000.
At one firm the basic salaries of sales staff could move up or down by more than £10,000 per year depending on how much they sold.
Another firm heavily incentivised one product over another, therefore – despite claiming to offer impartial advice – there was a clear risk that its advisers would sell the product that earned them more money. We also found that the same firm made more money from sales of that particular product than any other, hence the bigger incentives for sales staff.
And another firm allowed sales staff to earn a bonus of 100% of their basic salary for the sale of loans and PPI, but the bonus was only payable to those who had sold PPI to at least half their customers.
We have made sure the firms where we found failings are fixing their schemes, improving controls and, in the worst cases, checking past sales to identify if mis-selling has occurred.
Future change
These are the steps we are telling all financial firms need to take to put this right.
First, look at their incentive schemes to see if they increase the risk of mis-selling, and if so, how;
Second, review whether their governance and controls are adequate; and
Third, take action to deal with any weaknesses and flaws identified.
Firms need to change how they incentivise their staff if they cannot manage their risks. CEOs are ultimately accountable for the way their staff are incentivised, so we expect them to take a real interest in fixing this.
I am going to be personally involved in getting this right. This will be part of the ongoing improvements we make to regulation as we aim to make markets work well and give you a fair deal.
Views do not necessarily reflect those of MoneySavingExpert.com. Wheatley spoke on the subject at a Thomson Reuters Newsmaker event in London this morning.