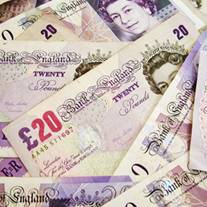 Consumers would be more likely to switch banks if they could keep their account number, new research reveals.
A survey from consumer group Which? found 63% support the introduction of portable account numbers in the UK, while 76% of those asked think it will make switching accounts easier.
Key Points
63% support portable bank account numbers, says survey
76% said it would make switching easier
Which? is calling for the idea to be invesitgated
Which?'s findings support a MoneySavingExpert.com poll carried out earlier this year. Of the 8,282 votes received, 50% said while they never or rarely switch bank account, portable bank account numbers would make them either a little more, or much more likely to do so.
Today's findings come as Which? and Conservative MP Andrea Leadsom host a joint event at the House of Commons to encourage banks to introduce portable account numbers, and to call on the Government or the Financial Services Authority to assess the costs and benefits of portable numbers.
'As easy as changing phone networks'
They say introducing portable account numbers would make switching banks as easy as changing mobile phone providers, increasing competition on the high street.
Which? says portable account numbers may also reduce the chances of taxpayers having to bail out banks, as the regulator could shut down a failing bank and transfer personal and business accounts to another outfit.
Martin Lewis, creator of MoneySavingExpert.com, says: "We've been discussing a transportable bank account number just like moving mobile phone providers for years and it's about time it was made a reality.
"It's not just that it will make switching easier – it gives people confidence that it won't be a huge wretch. Until we conquer people's natural bank stickiness we'll never have a truly competitive banking industry."
The Independent Commission on Banking said that portable account numbers should be re-examined should switching not improve in the near future, but it did not carry out a full analysis of the issue.
In June this year the Government decided it would wait and see whether the introduction of the Payments Council switching service in September 2013 will make it easier for people to switch banks, before it considers account portability.
Switching accounts
Despite the raft of benefits that can be gained from switching bank account, which often results in better customer service, additional account benefits or a sign-up bonus, many consumers don't bother as they feel it's too much of a hassle.
Which? research found more than half (55%) of those surveyed have never switched their current account and of those who have never switched, 19% thought changing accounts seemed too complicated.
Executive director Richard Lloyd says: "One of the most important ways that consumers can influence the broken banking culture in this country is by voting with their feet and switching to another bank. Yet half of consumers have never changed current accounts.
"With consumer trust in banking at an all-time low, we want to see big change in banking with banks for customers, not bankers. We urge the Government to seriously look at introducing portable account numbers to make switching easier for consumers."