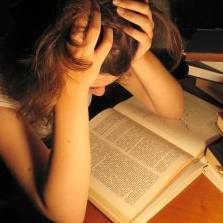 Students must apply for overdraft increases on certain accounts, even where the guaranteed maximum rises each term or year.
We studied the T&Cs from Co-operative Bank, NatWest and Royal Bank of Scotland, which all offer guaranteed overdrafts that rise each academic year.
With all three, you must ask for the increase when it becomes available to get a larger borrowing capacity.
Co-op customers get £1,400 in the first year of study, £1,700 in the second and £2,000 in the third.
NatWest and RBS both offer up to £1,000 in year one (£500 in term one, £750 in term two and £1,000 in term three), £1,250 in year two and £1,500 in year three.
Other accounts either set stable guaranteed amounts, or offer more each year of study. But they don't guarantee these sums, so you'd need to apply anyway.
See the Student Accounts guide for full information and account options.