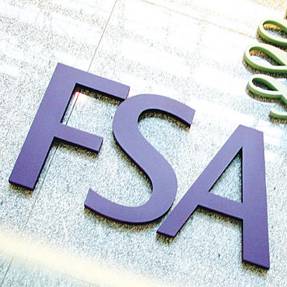 The City watchdog has announced a crackdown on inducements to bank staff that encourage mis-selling.
Large incentives to sell certain products have led to a plethora of scandals, such as the £10billion+ payment protection insurance (PPI) racket, as employees chase cash ahead of selling the right product.
The Financial Services Authority's (FSA's) Martin Wheatley, who will lead the Financial Conduct Authority (FCA), which replaces the FSA's consumer protection role next year, said at a conference this morning: "This bonus-based approach has played a role in many scandals we have seen over the years.
"Incentive schemes on PPI were rotten to the core and made a bad problem worse."
See Martin Wheatley's guest comment for his full views on mis-selling.
Salary-doubling bonuses
An FSA investigation found one firm offered the first 21 sales staff to reach a target £10,000 each. At another outfit, basic salaries for sales staff could vary by more than £10,000 per year, depending on how many products they sold.
Another institution encouraged sales staff to double their basic salary for the sale of loans and PPI - but the bonus was only payable to those who sold PPI to at least half their customers.
Barclays and HSBC staff have also been caught mis-selling risky investments over the past few years to those who asked for a safe haven for their cash.
The FSA found numerous abuses in a review of 22 firms' incentive schemes, largely centred on the fact they encourage staff to mis-sell by offering large inducements, with management often turning a blind eye to the risks.
One unnamed firm is set to be hit with a massive fine as a result.
What's being done?
The FSA expects firms to consider whether they have incentive schemes that increase the risk of mis-selling, review whether their governance and controls are adequate, and address any problems.
This may involve changing the scheme and paying compensation.
Martin Lewis, creator of MoneySavingExpert.com, who also spoke at the conference, says: "The problem isn't that people no longer trust banks and other big financial institutions, it's that they're right not to.
"While bank staff may be called 'advisers', that should read 'salesperson'.
"Remuneration is based on cross-selling products and often structured to ramp up sales with cliff-hanger rewards. This has led to calculated mis-selling being a constant part of the financial services landscape.
"Martin Wheatley is absolutely right to shift regulatory focus from product criteria and box-ticking to the real interaction with customers. For too long we've had speed-bump financial services, with a product launched, sold heavily, then the brakes put-on with reclaiming campaigns.
"That's bad for consumers and the industry. The bosses of the big banks and insurers need to get behind this, lead by example and prove they're not just there to make a fast buck."