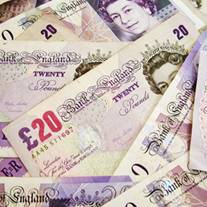 A new campaign calling on banks to put customers first has been launched today by consumer group Which?.
The Big Change comes in the wake of multiple scandals that have shattered consumer confidence in the industry and highlighted the need for fundamental changes to banking culture and practices.
The campaign is calling for:
Bankers to put customers first, not sales – with pay and bonus schemes that prioritise customer service over sales.
Bankers to meet professional standards and comply with a code of conduct – enforced by an independent professional standards body, with individuals required to comply with a code of conduct or face being struck off for malpractice. Senior staff should be trained and qualified in ethics and resolving conflicts of interest.
Bankers punished for mis-selling and bad practice – with senior executives held accountable for mis-selling and poor conduct, stronger criminal sanctions up to board level if they have presided over corrupt practices and bonuses to be clawed back in the event of mis-selling.
Meanwhile, new research from Which? says banking is one of the least trusted professions. Of 2,060 people surveyed, 65% said they didn't trust bankers – a figure surpassed only by journalists (67%) and politicians (72%).
Only 11% of people said they trust bankers to act in their best interests, while 6% said they associate ethical behaviour with bankers. Just one in 10 thought bankers were well regulated.
Two-thirds of those surveyed also thought bankers were unlikely to lose their job if they lied or cheated.
Which? executive director Richard Lloyd says: "We thought we'd seen banking at its lowest point when the public were forced to bail out the banks but since then we've seen the Libor rate-rigging scandal and continued mis-selling.
"All while the bankers who presided over corruption continue to enjoy hugely inflated pay and bonuses.
"Consumers are continually being short-changed – we need to see Big Change in banking now. Customer service should come before sales, standards and ethics must improve, and bankers must be held to account.
"We want banks for customers, not bankers."