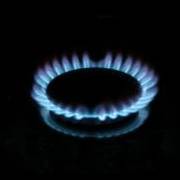 British Gas has become the second of the big six energy firms to heap misery on millions of households by imposing a price hike in time for the bitter winter.
The UK's largest energy supplier has today announced an average 6% gas and electricity rise, effective from 16 November. The hike will hit all residential users who are not on a fixed rate deal, meaning 8.5 million customers face steeper costs.
This will add £80 per year to a typical bill.
The news, which was leaked yesterday, is a bitter blow to users, but is hardly surprising as the supplier warned in May it might have to raise charges due to rising costs at its end. It now blames higher national grid and green costs.
Don't moan, fix
Martin Lewis, MoneySavingExpert.com creator, says: "People shouldn't simply moan about price hikes. There is still a window of opportunity to beat them.
"This is an especially important moment for those on a standard tariff. If that's you, do a comparison to find the cheapest fixed rate deal.
"Typically, you can save £200+ per year and guarantee no hikes for the next two winters. More surprisingly, in some cases you can fix with no exit fees, so you can leave if the market moves the other way."
On Monday, millions of customers with Scottish & Southern Energy (SSE) face the misery of average hikes of 9% in their gas and energy bills, adding £117 to a typical bill.
SSE will become the first of the big six firms to raise prices in this current round. As suppliers are like sheep, when one makes a move, the rest tend to follow, so expect more.
For full help on how to switch, see our Cheap Gas & Electricity guide.
Bumper profits
Energy firms have come in for a barrage of criticism for the hikes. While they blame rising wholesale costs — the price they pay to buy energy they sell to us — firms are also revealing bumper profits.
In July, British Gas owner Centrica reported a 15% rise in profits for the first half of the year, to £1.45bn.
Audrey Gallacher, director of energy at Consumer Focus, says: "Despite many trying, no-one has managed to convince consumers of the necessity for price rises in the context of wholesale prices and company profits."
Eon has pledged to hold prices this year, but that gives it licence to raise them immediately on 1 January.
British Gas managing director Phil Bentley says: "We know household budgets are under pressure and this rise will be unwelcome. However, we simply cannot ignore the rising costs that are largely outside our control, but which make up most of the bill."