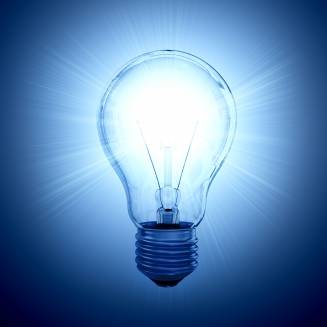 Prime Minister David Cameron announced today that energy firms will be forced to give customers their cheapest available tariff under new laws.
Amid mounting concern about rocketing fuel bills, the Prime Minister signalled plans to introduce new legislation to tackle the often-confusing array of tariffs.
Key Points
Cameron makes energy pledge
Says firms will have to give consumers cheapest tariff
Comes amid concern about rocketing fuel bills
"I can announce that we will be legislating so energy companies have to give the lowest tariff to their customers," he told MPs during Prime Minister's Questions.
Full details are not yet available on the policy, though they are expected to be in the Energy Bill, due in the next few weeks.
The intervention follows a string of above-inflation price hike announcements by major energy companies in recent days.
The move is intended to tackle concerns that many householders, at a time of rising fuel costs, are already paying more than they need to because of the bewildering number of deals available.
Cameron's announcement came as he, Deputy Prime Minister Nick Clegg and Chancellor George Osborne were expected to hold a meeting on the Government's energy policy today.
Prices up since Coalition came to power
Archna Luthra, MoneySavingExpert.com consumer products analyst, says: "Anything the Government legislates for that results in cheaper bills for consumers is welcome.
"But cheap deals can disappear faster than Houdini so if suppliers are only forced to tell customers once a year, that can still mean £100s in missed savings. We'll watch this space to see if it makes a difference."
Labour says the initiative is an admission of failure by the Prime Minister as the typical dual-fuel energy bill has risen by more than £200 since the Coalition came to power.
Shadow Energy Secretary Caroline Flint says: "The cheapest deal in an uncompetitive market will still not be a good deal for the public unless we completely overhaul our energy market to break the dominance of the big six energy companies and create a tough new watchdog with powers to force energy companies to pass on price cuts."
Only this morning, consumer group Which? published a letter to the Prime Minister calling for an urgent, independent investigation into household energy bills and competition among suppliers.