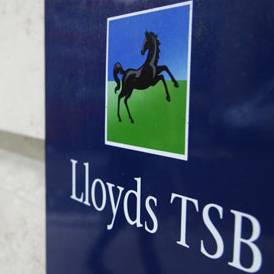 Lloyds Banking Group has been accused of wrongly rejecting swathes of payment protection insurance mis-selling claims.
The bank, which has set aside £4.3 billion to pay claims, is only awarding compensation to some mis-selling victims in between 15% and 35% of cases over the past two months, according to figures seen by MoneySavingExpert.com.
However, the bank's own data shows in the first half of the year its Lloyds TSB brand sided with consumers in a much higher 81% of complaints about insurance, of which PPI made up a large percentage. Its sister brand Halifax upheld 74% of insurance complaints in that period.
The change of tact appears to show a hardening resolve to reject claims, despite the bank saying sorry in June 2011 for widespread PPI mis-selling over the past few years.
Yet when consumers then take their complaints to the independent Financial Ombudsman Service, it sides with claimants in 98% of cases against Lloyds TSB and 90% against sister brands Bank of Scotland and Halifax, according to latest figures.
Where the Ombudsman awards compensation, it usually comes after a firm wrongly rejects an initial complaint.
Rejected claims
One claims management firm told MoneySavingExpert.com that Lloyds Banking Group had been awarding compensation to approximately 80% of its clients at the start of the year. But this figure had dropped to 20% in August.
Another unconnected firm says the uphold rate for its clients is now at about 35% where the claim is against Lloyds TSB, and 15% against Halifax.
One source told us: "It appears Lloyds is flouting its obligations as set out in the Financial Services Authority handbook to investigate and resolve PPI complaints properly."
But Lloyds Banking Group says it has "a very robust and fair review process".
A spokeswoman says: "We look at all complaints on a individual basis. This means that claims are handled in a way that produces a fair outcome for customers.
"Let's not forget, we have examples of claims companies where their 'no PPI' rate [where a claim is made where no PPI was ever sold] is consistently over 50%."
A Financial Services Authority spokesman says: "We keep a very close eye on how firms handle complaints to ensure customers are treated fairly."
Latest Lloyds PPI storm
This is the latest storm to engulf the bank over the way it handles PPI claims.
Not content with flogging a product that was worthless to hundreds of thousands of customers, it made some claimants wait over 90 days last year to pay back cash — sometimes totalling thousands of pounds — it was meant to pay within 28 days.
Wendy Alcock, MoneySavingExpert.com campaigns coordinator, says: "Don't take being fobbed off by banks lying down. Reclaim the money that is rightfully yours.
"If you've been mis-sold and wrongly rejected or you don't get a satisfactory response within eight weeks, you can complain to the free Ombudsman."
As long well wrongly rejecting claims, Lloyds TSB has also been accused of failing to provide information in time for the Ombudsman to investigate claims.
When this happens, it usually results in a win for consumers.
Missing Ombudsman deadlines
MoneySavingExpert.com has been passed 13 examples where victims have been awarded compensation by the Ombudsman in the past week for this reason.
All of the letters contain the following text, or very similar text: "Regrettably, despite being given an opportunity to respond, the business has not yet provided its full file in relation to your complaint.
"[So] we have assessed it based on the information we do have. I am recommending we uphold the complaint and that Lloyds TSB compensate [name withheld]."
The Ombudsman says it normally gives businesses several weeks to respond, though the amount of time depends on the case.
The Lloyds Banking Group spokeswoman adds: "We are surprised to see this feedback about Lloyds TSB not providing adequate information.
"We are working closely with the Ombudsman about PPI complaints and we are not aware of any feedback that suggests we are failing to provide information required."