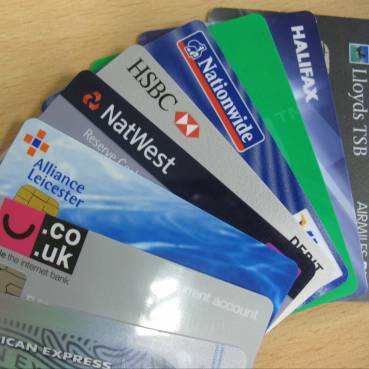 Huge numbers of consumers mis-sold card protection and ID fraud products are due their money back, after a firm was ordered to pay redress. Some will be owed hundreds of pounds.
Card Protection Plan Limited (CPP) has agreed to pay an estimated £14.5 million back after the Financial Services Authority (FSA) found widespread mis-selling of card protection and identity theft products between January 2005 and March 2011.
The firm has also been fined a record £10.5 million by the FSA for the mis-selling, which largely centred around aggressive sales tactics.
Over the period in question 4.4 million CPP card protection and ID fraud products were sold by numerous firms, so the number affected is huge.
How much can you get back?
Card protection policies cost about £35 per year while identity protection came in about £84, though the exact amounts varied.
Those mis-sold are entitled to whatever they paid out. If you've paid out for many years, you could be owed hundreds of pounds.
How to claim
CPP is likely to write to all customers during the problem period and it is likely those who believe they were mis-sold to will be asked to contact CPP, although the exact process is still being worked out.
Therefore, as you'll need to get in touch anyway, strike first if you think you were mis-sold. You can call it on 0808 156 0199 to start the complaint.
If CPP fails to give you compensation you can complain to the free arbitration body, the Financial Ombudsman Service.
How do I know I had it?
Check old documents and paperwork to find out whether you had a policy.
If you can't find anything but think you may have it, check credit and debit card statements. CPP says if you bought its products on a credit or debit card it "should say CPP on those statements".
What did these products cover?
Card protection allows consumers to call one number to have both credit and debit cards stopped if they are lost or stolen. It also provides insurance to cover fraudulent transactions and lost keys.
ID fraud cover gives access to credit reports, and covers expenses and gives advice for those trying to get their money back.
The worth of both products is dubious given banks normally cover the cost of fraud, while credit reports are free or £2 each, so you could be buying insurance to cover the cost of a few phone calls.
What did CPP do wrong?
The FSA lists a wide range of abuses, including:
The company told customers they should take card protection, which provided cover for fraud of up to £100,000. Yet banks have to cover fraud unless they can prove the customer was grossly negligent.
CPP sales agents were overly-persistent and were even given targets for dissuading people who contacted CPP to cancel their products.
CPP overstated the risk of ID fraud.
How do I know if I was mis-sold?
If CPP sold cover in an aggressive manner or it overstated the risk of being an ID fraud victim, or said a bank would not pay out for fraud, then you were probably mis-sold.
Also see the FSA's final notice on CPP, where it announced the fine and compensation package, as it contains a full breakdown of its failings. This may give you more ammunition for making a complaint.
Can anyone complain?
CPP will only write to those it sold products to between January 2005 and March 2011. However, if you believe you were mis-sold outside these times, make a claim anyway. A mis-sell is a mis-sell, regardless of when it took place.
Banks and other institutions also sold CPP products, and we understand investigations are ongoing into whether they will also have to pay money back.
Again, that's the official line. But if a bank was too aggressive or overstated the risks, you can make a complaint to the bank. Again, if you're rejected, take your claim to the Ombudsman.
'Deeply sorry for wrongdoings'
Tracey McDermott, the FSA's director of enforcement and financial crime, says: "While CPP's products were relatively inexpensive, they were sold widely and CPP encouraged its sales agents to be overly-persistent.
"This exposed a very large number of customers to the unacceptable risk of buying products they did not want or need."
She says the company failed to heed earlier warnings that it might be misleading customers about a feature of card protection from which they were unlikely to benefit.
CPP chief executive Paul Stobart says the company has taken steps to overhaul its practices.
He adds: "We are deeply sorry for the errors and wrongdoings of the past and are paying a heavy penalty through what is a large fine."