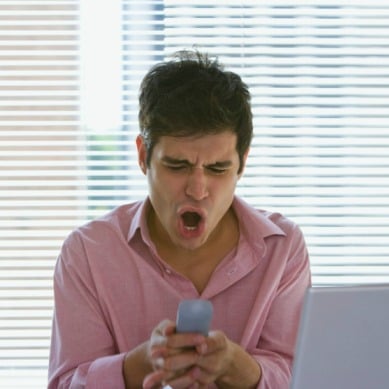 Mobile firm Giffgaff has admitted a glitch meant thousands of customers either couldn't use their phones or didn't have top-ups activated over the past few days.
The provider, which runs its service on the O2 network, admits half of customers who either tried to activate, top up or buy 'goodybags' (packages of minutes, texts and data) from late evening on Wednesday until late evening on Thursday have had these delayed due to an "error".
Some users were unable to use their phone at all due to the gaffe. Where they bought a new Sim card, it wasn't activated due to the fault.
Giffgaff hasn't disclosed how many customers are affected but admitted at 4pm today that it was still to process 1,500 orders. These are in a queue and are being retried this afternoon.
It says all accounts will be updated by the end of today.
Ale_Fusco said on Twitter this afternoon: "Had to try three times before a successful top-up yesterday with Giffgaff. Today, received calls were dropped a few times."
Sam, from London, said she was unable to use her phone at all yesterday because her new Sim was not activated.
A Giffgaff spokeswoman says: "Members' top-ups and goodybags were stuck and queued due to the temporary connection error on the network. They are now being re-processed onto member accounts."