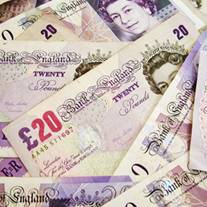 Lloyds Banking Group has set aside a further £1 billion to pay victims of payment protection insurance (PPI) mis-selling.
It takes the bank's hit for its shameful part in the scandal to a whopping £5.3 billion, highlighting how it flogged worthless insurance to thousands of customers with little thought for their welfare.
From the £5.3 billion it has set aside, Lloyds - which includes Lloyds TSB, Halifax and Bank of Scotland - had paid out £3.7 billion at the end of September.
Lloyds chief executive Antonio Horta-Osorio says the PPI scandal was allowed to happen as banks "lost sight of their core values, had become complacent, non-customer focused and inefficient".
However, the bank has been accused of starting to reject rightful claims.
Lloyds only awarded compensation to some mis-selling victims in between 15% and 35% of cases over the past two months, according to figures seen by MoneySavingExpert.com. This compares to about 80% at the start of the year.
Yet when consumers take their complaint to the independent arbitrator, the Financial Ombudsman Service, it upholds over 90% of claims.
The 40% state-owned lender was pushed to a £144 million loss in the three months to 30 September as it took the additional £1 billion charge for dealing with the PPI scandal.
Lloyds made a £3.5 billion loss last year from the PPI mis-selling scandal, leaving taxpayers wondering when they will get their money back.