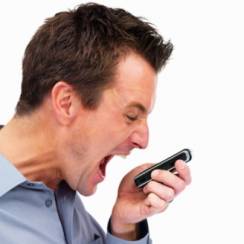 Mobile phone giant O2 has hiked roaming rates for customers travelling outside the European Union — with costs nearly trebling in some cases.
The hikes, which take effect from 28 November, apply to making and receiving calls and sending text messages in most countries.
Key Points
O2 hiking costs from 28 November
Data costs and charges in EU are unchanged
Costs now in line with rival networks
The cost of making or receiving a call will vary, depending where in the world you are, but some of the big rises include:
It'll cost 90p per minute to receive a call in the US or Canada — shooting up from 39p now.
If you receive a call on an O2 phone in Croatia, it'll cost £1.25 a minute, up from 52p. Making a call will go up from 81p to £1.50.
While the rises are big, they generally bring O2's roaming rates into line with those of its competitors.
However, some calls to other countries while abroad will fall, so they cost the same as calls to the UK, but using the mobile internet will still cost a pricey £6 per megabyte.
"This is the first time we have changed these prices in over five years and we've ensured they remain competitive," an O2 spokesman says.
Charges within the EU remain unchanged, while the rises don't apply to users of Giffgaff or Tesco Mobile, which use O2's network.
The hikes follow the EU's cap on the cost of roaming rates in much of Europe, which saw data roaming costs slashed in July.
Want to avoid costly roaming charges?
If you need to make calls while travelling, consider using apps which work via wi-fi such as Skype or Viber as calls are free from one app to another anywhere in the world.
Or if wi-fi isn't an option, network providers offer overseas call bundles which can help you save.
For unlocked phones, if you'll be making lots of calls, consider a local Sim card, or an international Sim if travelling to many different places.
If you have a smartphone, always turn data roaming off before you travel to avoid being landed with unexpected bills as many apps use data even when you're not logged into them. For more tips, see the Mobile Roaming guide.