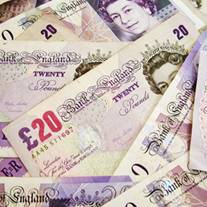 American Express cardholders can get their money back on some purchases, as part of two offers which will last until the end of the year.
The main deal is cashback for shopping in-store only at the likes of Argos, Harvey Nichols, Tesco and Starbucks, with offers of up to 50% back, while Xbox users can also get free money too.
Shoppers who spend £50 in Tesco can get £10 back, while it's possible to get £25 back for spending £25 in Harvey Nichols, meaning your purchase is effectively free.
The deals apply even if you've got cashback at the same store under recent offers, as this is the latest in a line of deals from the plastic provider.
Up to £25 high street cashback
Here's how to get the cashback at a number of well-known stores nationwide until 31 December:
Get Foursquare. Download the free app to your smartphone (iPhone, Android or Blackberry) and set up an account.
Sync your card. Go to the American Express website and link your Amex to your Foursquare account.
Search for deals. Use the Foursquare app to find participating stores (it will say 'Check in Special Provided by: American Express')

Check in, load the deal and pay. 'Check in' (log your location) to the restaurant or shop on the app, click 'load to card' on your phone and then spend the required amount on your synced Amex card. You don't need to show the deal/app at the till.
Wait for the cash. It should appear as a credit to your card between three and five days after payment, but could take up to two billing periods.
The offer only gets cashback once at each retailer, though we've heard that accounts with two cards linked can get the cashback once per plastic.
Anyone with an personal or small business Amex credit card qualifies, but not corporate and prepaid cardholders.
Examples of where you can get the offer include:
Argos. Spend £20, get £5 back.
Harvey Nichols. Spend £25, get £25 back.
HMV. Spend £20, get £5 back.
Liberty. Spend £50, get £25 back.
Nike. Spend £50, get £25 back.
Starbucks. Spend £10, get £5 back.
Tesco. Spend £50, get £10 back.
Urban Outfitters. Spend £50, get £25 back.
You can use the deal on already-discounted products. All that matters is the price at the till.
You also get your usual level of cashback on these spends if you are using an Amex cashback card. See the Cashback Cards Guide for the top deals.
Extra cash for Xbox Live users
If you have an Amex card and have an Xbox Live Gamertag (similar to a forum or Twitter name) you get £10 statement credit just for syncing your card with your gaming account before the end of the year.
Visit the Amex website to register – it'll give you a code to input to your Xbox Live account, which'll trigger the payment (it could take up to eight weeks).
The access code will also open up special offers onscreen, which can be redeemed for further cashback on purchases at participating retailers, including Carphone Warehouse, Cineworld, Dixons Travel and Topman.
This only works on personal Amex credit cards, not corporate and prepaid cards.

Want another £25? If you also have Halo 4 and play it on Xbox Live, there's further cash for completing in-game challenges. Complete the 'Wake Up John achievement' to get an extra £25 statement credit.

Click for full information on the AmeXbox deal.