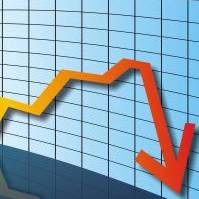 Inflation fell by 0.2 percentage points in November as transport costs and mortgage interest payments went down, the Office of National Statistics says.
The Retail Prices Index (RPI) rate of inflation, which includes housing costs, slipped to 3% last month, after being at 3.2% in October.
Meanwhile the Consumer Prices Index (CPI) rate of inflation, which doesn't include housing costs, remained at 2.7% in November.
Increases in the price of fruit, bread and cereals applied upward pressure on the CPI rate, the ONS says, although a fall in the cost of transport was the biggest factor which kept it steady.
Petrol prices fell by 3p to £1.35 per litre, while diesel dropped 1.5p to £1.42 per litre in November.
November's figures do not account for price rises from five of the big six energy providers, which have imposed, or are set to impose, price increases of between 6% and 10.8%.