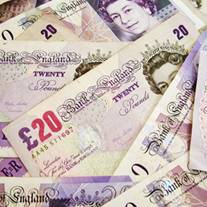 Plans are being set in motion to allow the new financial regulator to ban dodgy products before they are mis-sold on a massive scale.
The Financial Conduct Authority (FCA) will be able to shoot first and ask questions later.
It would be able to outlaw an offending product immediately, with that ban lasting a year. It could then use those 12 months to devise permanent rules to block that product.
Martin Wheatley, chief executive-designate of the FCA, told MoneySavingExpert.com earlier this year that the FCA would get these powers.
If the current Financial Services Authority (FSA) had this ability, it could have stopped the flagrant mis-selling of payment protection insurance earlier.
The FCA's new rules will come into force when the FSA is disbanded in April 2013. It will take over the FSA's role in protecting consumers.
'Quickly and decisively'
The consultation outlines some instances which may trigger a ban. These include where it suspects mis-selling, or where a product is "inherently flawed".
Banning a product is the nuclear option. Other remedies include issuing warnings, or using powers to require firms to amend adverts.
Wheatley says banning products "is not something we expect to do often, but having this power means we can act quickly and decisively".
"The use of the power will be a judgement based on the need to protect all market users, consumers and industry innovators alike, from the type of products which will cause harm and might generate compensation costs."