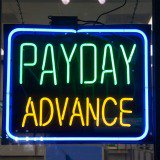 Consumers are losing £450 million a year because the Office of Fair Trading (OFT) does not have the resources or powers to offer enough protection from unscrupulous credit firms, the public spending watchdog has found.
This means the OFT cannot regulate the consumer credit market effectively, the National Audit Office (NAO) says.
Consumers could therefore be open to debt management, payday loan and other credit vultures. Consumer credit applies to most types of borrowing except mortgages.
The report comes as the Government prepares to tighten up regulation with the introduction of the new Financial Conduct Authority (FCA), which will have beefed-up powers to carry out stronger scrutiny of firms.
Responsibility for consumer credit will be passed to the FCA in 2014, but the OFT will gain some extra powers before it is abolished, including immediately suspending a company's ability to lend.
'Doing good job'
The report it adds the OFT, which can revoke licences and issue warnings, is doing a good job with what's available. It saved consumers £8.60 for every £1 it spent on enforcing regulations in 2010/11.
However, over the same period, consumers lost at least £450 million from problems it could not address, such as malpractice by firms not reported to the regulator.
The NAO's Regulating Consumer Credit report says more should be done to actively collect information from companies on a regular basis, which would make it easier to monitor the risks to consumers.
Excluding mortgages, UK consumers borrowed £176 billion in 2011/12 from providers such as credit card companies and payday lenders. There are 65,000 firms with licences.
Consumer Affairs Minister Jo Swinson says: "The OFT performs an outstanding job within the limits of its resources. But the Government recognises there is more we can do to protect consumers."