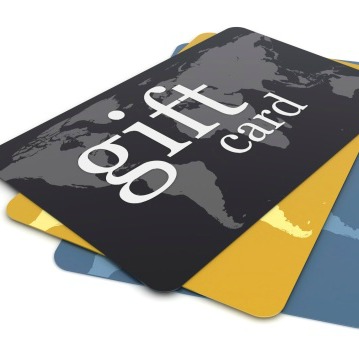 Customers of stricken music chain HMV will be able to use gift cards in the company's stores from tomorrow following a U-turn, its administrators have confirmed.
It stopped accepting the cards after Deloitte took over its affairs last Tuesday, but administrators say that after a review of the firm's finances, the cards can be redeemed in its 223 stores once again. These will remain open for now.
For more details on how the HMV collapse affects customers, see our HMV administration Q&A.
The collapse of the chain has also put 4,000 jobs in the balance.
Joint administrator Nick Edwards says: "Since our appointment as joint administrators on Tuesday afternoon, we have been urgently assessing the HMV companies' financial position.
"I am pleased to confirm that, having concluded this assessment, we are able to honour gift cards. I can also confirm that all money raised by HMV for various charities will be paid in full."
Asda, Boots and Tesco had also announced they would exchange HMV gift cards which they had sold for their own gift cards, so long as customers produced proof of purchase. See the Asda, Boots and Tesco accept HMV vouchers MSE News story.
The U-turn mirrors what happened when electrical giant Comet went into administration late last year. Deloitte initially said they would not be accepted, but later changed its mind.
However, all Comet stores have since closed down.