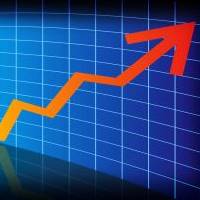 Inflation rose to 3.1% last month, largely due to rising energy bills, the Office of National Statistics (ONS) announced today.
The Retail Prices Index (RPI) measure of inflation, which includes housing costs, rose to 3.1% in December, from 3% in November.
Meanwhile the Consumer Prices Index (CPI) rate of inflation remained unchanged in December, at 2.7%, for the third month in a row.
Price increases from four of the big six energy suppliers came into effect last month, dampening the impact of a fall in energy costs.
Housing and household costs, including gas and electricity, rose by 2% between November and December.
But the rate of transport cost increases declined. Petrol prices fell by 2.8p per litre between November and December, compared with a fall of 1.1p a year earlier. Diesel prices fell by 1.4p per litre, compared with a year ago, the ONS says.