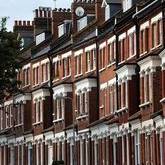 More than 40% of local authorities across England will increase council tax bills, despite Government calls to freeze them, a survey has revealed today.
Among those who are increasing charges, the average rise is expected to be 1.1%. Taking into account councils who are freezing bills, this will lead to an average expected rise across England of 0.8%, says the Chartered Institute of Public Finance and Accountancy (Cipfa).
This is almost three times last year's 0.3% increase and means an extra £11.74 on average for a Band D property.
However, there are significant regional variations. Households across Yorkshire and Humber can expect an average 1.2% rise – adding £16.30 to a Band D property bill – but in London, where bills went down on average last year, the increase is just 0.1%.
The Government promised English councils the cash equivalent of a 1% rise in return for freezing rates. Only 15% spurned the offer last year, but that number is up to 41% this year.
Communities Secretary Eric Pickles has ordered any council which seeks a rise of 2% or more to put it to a local referendum and has told those considering rises just short of that figure they are "cheating" taxpayers.
But town halls say unless they impose modest rises this year, they will be forced into more dramatic hikes in future.
Households will be able to spread their bills more evenly across the year, though. As MoneySavingExpert.com reported eariler this month, all households in England will be able to spread their council tax payments over the full tax year from April.
At the moment, many authorities only allow council tax to be paid in 10 instalments. Switching to 12 payments will make it easier to budget (see the Council tax bills can be spread over a year MSE News story).
Communities Secretary Eric Pickles says: "This survey confirms that council tax will effectively be frozen again this year, with an average change across England of just a mere 0.8%. This is a tax cut in real terms."