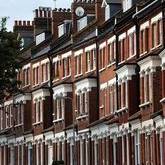 Mortgage rates have hit a new low for those with a large deposit, but some of the eye-catching deals come with huge fees for borrowers to beware of.
Some offers with higher rates may be more suitable, highlighting the importance of factoring in any fees when choosing a home loan.
First Direct today launched the lowest-ever five-year fixed rate mortgage at 2.69%, which undercuts the 2.74% five-year fixed rate launched by the Post Office last week on rate alone.
However, the First Direct mortgage has a £1,999 fee, while the Post Office is a lower £995.
On a £150,000 mortgage with 25 years to pay, if you add the fee to the loan, you'd pay £60 less over the five-year fixed period with the Post Office and have a smaller overall debt to repay.
On a two-year fix, Chelsea Building Society has launched the lowest-ever rate of 1.89%. However, it comes with a massive fee of £1,695. Tomorrow, ING Direct will bring out a similar deal at 2.29% with a £495 fee, which is cheaper for some.
As ever with the top deals, borrowers need a sizeable deposit. All the deals above require a 40% downpayment, except for First Direct which requires 35%.
Look beyond the rate
David Hollingworth, from broker London & Country, says: "The increased level of competition in the market and the uplift in lender appetite is great news for borrowers as it helps to lower the mortgage rates on offer.
"However it is always important for borrowers to look beyond the headline rate and seek out the best overall value.
"Lenders have been driving down rates to new lows in order to attract borrowers, but in some cases have been hiking arrangement fees to counter the lower interest rate.
"Those with a more modest mortgage would be best to steer clear of the very high fees. Most lenders offer different rate and fee combinations, so there are options with a lower fee but slightly higher interest rate."
Taking out a mortgage is a complicated process so if you're not financially savvy, use a whole-of-market broker to guide you through the minefield.